Congratulations to our long time grantee and 2020 Grantmaking Fellow, Kayla Gore and My Sistah's House!
A HUGE shout out to 2020 TJFP Grantmaking Fellow and long time TJFP grantee, Kayla Gore of My Sistah's House!
"Kayla Gore's initial idea was to build some single residential units in the garden of My Sistah's House, which provides emergency housing for trans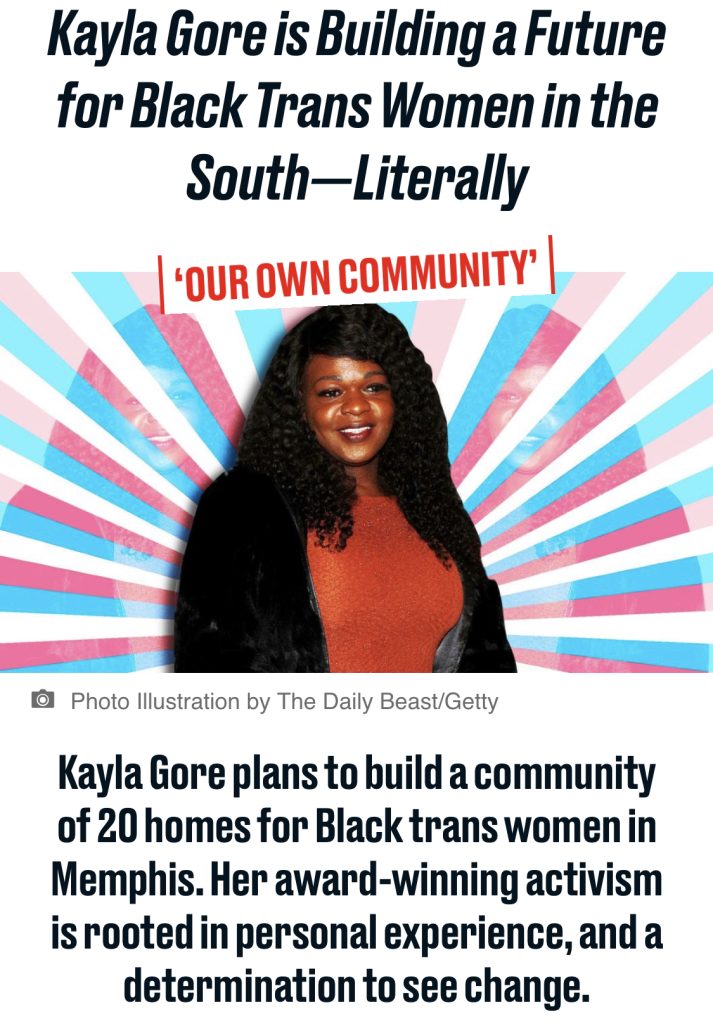 and gender nonconforming (TGNC) people in Memphis, and which predominantly serves trans women of color. Gore, the organization's co-founder and executive director, wanted these so-called "tiny homes" to be temporary safe spaces to be used while residents found full-time homes.
Then Gore had another idea: to build a small community in Memphis with 20 homes to house trans women of color, who, said Gore, are at higher risk of violence and discrimination when attempting to access housing."
This tiny house project is anything but tiny! Housing for our people IS trans justice!
Be sure to learn more about this project by viewing the full article from thedailybeast.com and check out My Sistah's Room!