Staff
Gabriel Foster, Co-founder and Executive Director
gabriel@transjusticefundingproject.org
Gabriel Foster is a black, queer, trans, 'momma's boy' living and loving in New York.  Prior to making his way to the Eastern Time Zone, he worked in Seattle, WA with the Northwest Network of bisexual, trans, lesbian & gay survivors of abuse helping to create their youth programming.  From age fifteen to twenty-six he went from a program constituent to program staff in the American Friends Service Committee's GLBTQ Youth Program.  Before arriving in New York, he worked at SPARK Reproductive Justice Now with LGBTQ youth of color and allies in Atlanta, GA; the Leeway Foundation, supporting women and trans people creating art and social change in Philadelphia, PA and provided outreach for the Johnathan Lax Fund at the Bread and Roses foundation in Philadelphia, PA. Gabriel is also a former staff member of the Sylvia Rivera Law Project.  Over the next year he hopes to reincorporate art, crafting making, and a whole lot of laughing.
Marin Watts, Director of Operations and Communications
marin@transjusticefundingproject.org 
Marin Watts is a queer, trans, Filipino multimedia artist and educator who is deeply committed to social justice. For over a decade, he's dedicated his time to working with homeless populations, and providing arts and media education and support to LGBTQ youth. Before joining TJFP's team, he co-founded Media Masters Alliance, a media arts and mentorship program for LGBTQ and allied youth, and worked on building communications and community outreach strategies at the digital library and archive Artstor. Marin has been volunteering as a videographer at TJFP since 2014, documenting the annual community-led grant-making process and the work being done by grantee organizations across the country. He also participated in the 2015 Community Funding Panel as well as the TJFP's From the Ground to the Sky Tour. Marin lives in Brooklyn and in his playtime he's making a mess in his studio, working on his personal art practice.
Karen Pittelman, Co-founder

Karen is the author of Resource Generation's Classified: How to Stop Hiding Your Privilege and Use It For Social Change and co-author of Creating Change Through Family Philanthropy. In 1999, she dissolved her $3 million trust to co-found the Chahara Foundation, a fund run by and for low-income women activists in Boston. She's been organizing people with class privilege ever since. She lives in Brooklyn where she works as a writer and a writing coach, and sings with her country band Karen & the Sorrows.
Community Funding Panels
Each year, we bring together a new group of trans and gender non-conforming activists from across the country to choose our grantees. 
2016 Community Funding Panel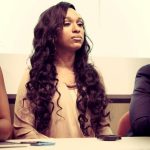 Elle Hearns  
Elle is a revolutionary organizer, freedom fighter and strategy expert. Elle has spent a lifetime committed to ensuring marginalized voices are centered and reflected in today's society. Elle is a highly noted public speaker, facilitator, trainer, and writer. She's well known for her work in mobilizing communities, rapid response, and campaign development. As an organizer Elle spearheaded notable grassroots efforts such as Trans Liberation Tuesday,and digital campaigns More Than Marriage, and Raise the Debate. She also served as a lead organizer of The Movement for Black Lives convening. Elle currently is a organizing coordinator for  Black Lives Matter where she's been a strategic partner since its organizational inception. She previously served as the Central Region Coordinator for the grassroots organization GetEQUAL and is the former creative director for TWOCC (Trans Women of Color Collective). Elle's experience has influenced the ways in which social justice movements are perceived today. Elle's writings have been featured in TruthOut, Huffington Post, and Ebony. Her remarkable work has been chronicled by several publications including Time, CNN, MTV, The New York Times, Alternet, Democracy Now, The Daily Dot,Jet magazine, Fusion, Essence Magazine, Telesur English and The Washington Post. Elle hails from Columbus, OH and currently lives in Washington D.C.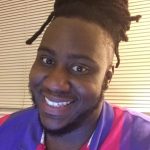 Asher Kolieboi                                                                                                                                     Asher hails from Saint Louis, Missouri, by way of Monrovia, Liberia. A longtime LGBTQ and racial justice community organizer, Asher currently serves as the Assistant University Chaplain at Johns Hopkins University.  In addition to his work as a minister, Asher has worked with the National LGBT Task Force, Planned Parenthood, the Center For Progressive Leadership, and the Trans 100. Asher co-organized the 2010 Soulforce Equality Ride, a two-month bus tour of young adults ages 18-28 who traveled to Christian colleges and universities to discuss the intersections of LGBTQ identities and faith. Later that year, he co-founded Legalize Trans, a trans affirming t-shirt company and social media campaign. In 2011 Asher launched (un)heard: Transmasculine People of Color Speak! An ethnographic audio-visual installation about the experiences of transmasculine people of color that debuted at Princeton University that year.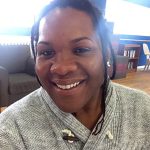 Emani Love                                                                                                                                          Emani is a trans justice activist from Detroit, Michigan. She started youth organizing work in 2012 through youth leadership programming at Ruth Ellis Center. Emani currently does youth organizing and coalition building.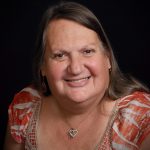 Stephanie Mott                                                                                                                    Stephanie is the Executive Director and President of Kansas Statewide Transgender Education Project (K-STEP) and the Founder/Director of the Transgender Faith Tour. She has been a columnist for Liberty Press and lgbtSr, and a volunteer blogger for Huffington Post. She has published more than 100 articles about being transgender. As the executive director of K-STEP, she has provided nearly 400 workshops and presentations related to gender identity in venues from college classes to mental health centers to jails and prisons. She is currently serving as the community liaison for transgender inmates with the Shawnee County (Kansas) Jail. Stephanie is also currently serving as the state vice-chair of Equality Kansas. In addition, she is a board member of the Topeka Human Relations Commission, the Topeka Chief of Police Advisory Board, Topeka Pride, and Capital City Equality Center, as well as serving on the advisory board for the Beacon Youth Group. Her awards include the Pioneer Woman from the University of Kansas Emily Taylor Center for Women, and Gender Equity, the Kansas Stonewall Marsha P. Johnson Award for Exceptional Activism, and the Donna Love Award for Outstanding Social Work Student from Washburn University.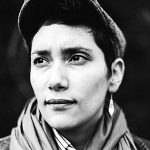 Fabian Romero                                                                                                                                  Fabian is a Queer Indigenous writer, performance artist, and activist. They co-founded and participated in several writing and performance groups including Hijas de Su Madre, Las Mamalogues and Mixed Messages: Stories by People of Color. Their sincere writing stems from their intersections of privileges and marginalizations. You can read their work in several zines and publications including Troubling the Line: Trans and Genderqueer Poetry and Poetics, Untangling the Knot: Queer Voices on Marriage, Relationships & Identity, Queer and Trans Artists of Color: Stories of Some of our Lives and in Writing the Walls Down: A Convergence of LGBTQ Voices. Fabian was born in Michoacán, Mexico and came to North America when they were seven years old. Since 2007 they have performed and facilitated workshops throughout North America.  They have a BA with a focus in Social Justice Writing and Education and will be pursuing a higher ed degree, TBD. Find more of their work at fabianromero.com.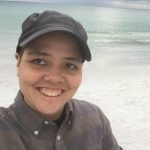 Luce Capco Lincoln                                                                                                                              Luce is a trans, non-binary, queer Filipino filmmaker, media educator and organizer committed to using media to fight for social justice. Originally from Gainesville, FL, currently living in Brooklyn. He works as Program Director at Global Action Project, where media is used as tool to build leadership, relationships and political power for Trans, Lesbian, Gay, Bisexual, Queer and Immigrant youth of color in New York City. In addition, over the last decade he has taken hours and hours of video footage of meetings, rallies and actions in attempt to document radical Queer movement history supporting organizations such as Southerners On New Ground and Audre Lorde Project. In his spare time, Luce likes to make documentaries, experience art and dance with friends.
Our Facilitators
Nico Amador will return for his third year as facilitator of our grantmaking meeting. He will be joined by co-facilitator and 2014 TJFP panelist Andrea Jenkins.
Andrea Jenkins is a Poet and Writer living and working in the Twin Cities. She is currently employed by the Minneapolis City Council as a Senior Policy Aide. As an African American, Out Transgender Woman she has faced her share of significant challenges, however she continues to move on with grace, dignity and pride. Andrea has worked on several causes to improve the the lives of young TG Women of Color, to help them realize that sex-work is not the only occupation they have to rely on. She was the Program Director for the All Gender Health Seminars hosted by the Program in Human Sexuality at the University of Minnesota, and serves on the board of Out Front, MN. Nationally, she was grant panelist for the Out Fund at the Funding Exchange in New York City, and she served as a consultant for the first ever Transgender Consultation at the Centers For Disease Control in 2005. Andrea's work work has appeared in several publications, journals and websites, including The International Journal of Transgenderism. She has performed with Leslie Feinberg, Kate Bornstien and Minnie Bruce Pratt to name a few. Andrea has a B.A. in Human Services, a M.S. in Community Economic Development and an MFA in Creative Writing at Hamline University.
Nico Amador grew up in California and is now a trainer, organizer and writer based in Philadelphia. Nico got his start as a trainer working with youth around issues of oppression and leading workshops on the impacts of militarism and the prison industrial complex on people of color. As part of the Fellowship of Reconciliation's Nonviolent Youth Collective, Nico helped to train volunteers preparing to do human rights work in Colombia, led week-long retreats on nonviolence and social justice, and organized a California arts and education tour.
As part of Training for Change, Nico has led workshops in the US, Canada and Europe for groups such as Choice USA, Iraq Veterans Against the War, the Energy Action Coalition, Greenpeace, the National Youth Advocacy Coalition, the National Gay and Lesbian Task Force, the Earth Quaker Action Team, the New Sanctuary Movement, Prometheus Radio Project, and the Diverse City Fund.
Nico is also an experienced community organizer who has participated in grassroots efforts for prison abolition, urban farming, and keeping casinos out of residential neighborhoods.  Most recently he led a campaign that successfully changed a policy that was causing harassment of transgender riders on Philadelphia's public transportation system.
He has authored articles such as "Lessons from the Borders: Empowering Participants with Disabilities and Transgender Participants" and "Into the Streets! Training as a Tactic" and has published poetry in a few small journals and anthologies.