Staff
Gabriel Foster, Co-founder and Executive Director
gabriel@transjusticefundingproject.org
Gabriel Foster is a black, queer, trans, 'momma's boy' living and loving in New York.  Prior to making his way to the Eastern Time Zone, he worked in Seattle, WA with the Northwest Network of bisexual, trans, lesbian & gay survivors of abuse helping to create their youth programming.  From age fifteen to twenty-six he went from a program constituent to program staff in the American Friends Service Committee's GLBTQ Youth Program.  Before arriving in New York, he worked at SPARK Reproductive Justice Now with LGBTQ youth of color and allies in Atlanta, GA; the Leeway Foundation, supporting women and trans people creating art and social change in Philadelphia, PA and provided outreach for the Johnathan Lax Fund at the Bread and Roses foundation in Philadelphia, PA. Gabriel is also a former staff member of the Sylvia Rivera Law Project.  Over the next year he hopes to reincorporate art, crafting making, and a whole lot of laughing.
Marin Watts, Director of Operations and Communications
marin@transjusticefundingproject.org 
Marin Watts is a queer, trans, Filipino multimedia artist and educator who is deeply committed to social justice. For over a decade, he's dedicated his time to working with homeless populations, and providing arts and media education and support to LGBTQ youth. Before joining TJFP's team, he co-founded Media Masters Alliance, a media arts and mentorship program for LGBTQ and allied youth, and worked on building communications and community outreach strategies at the digital library and archive Artstor. Marin has been volunteering as a videographer at TJFP since 2014, documenting the annual community-led grant-making process and the work being done by grantee organizations across the country. He also participated in the 2015 Community Funding Panel as well as the TJFP's From the Ground to the Sky Tour. Marin lives in Brooklyn and in his playtime he's making a mess in his studio, working on his personal art practice.
Karen Pittelman, Co-founder

Karen is the author of Resource Generation's Classified: How to Stop Hiding Your Privilege and Use It For Social Change and co-author of Creating Change Through Family Philanthropy. In 1999, she dissolved her $3 million trust to co-found the Chahara Foundation, a fund run by and for low-income women activists in Boston. She's been organizing people with class privilege ever since. She lives in Brooklyn where she works as a writer and a writing coach, and sings with her country band Karen & the Sorrows.
Community Funding Panels
Each year, we bring together a new group of trans and gender non-conforming activists from across the country to choose our grantees. 
2017 Community Funding Panel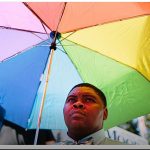 Quentin Bell 
We are so excited to welcome Que to the 2017 TJFP community grantmaking panel! Quentin "Que" Bell is a Black Trans activist, entrepreneur, and mentor born and raised in historic Selma, Alabama. Que received his Bachelor's degree from Alabama State University in Business Administration with an Entrepreneurial Concentration. In the fall, Que, will be attending Auburn University pursuing a Master's of Public Administration focusing on Non-Profit Management. While at ASU Que found a way to combine his entrepreneurial spirit with his passion for advocacy and founded The Knights & Orchids Society. TKO is a southern centered grassroots startup led by black, queer, transgender, and gender non-conforming people fighting at the intersections of racial and gender justice. Since 2012 Quentin's goal remains unchanged, to improve the quality of life within the LGBTQ+ community by creating safe spaces that empower, educate, and unite Trans, GNC, & Queer role models of color. Que has dedicated his adult life to actively serving in leadership positions to help advance the fight for LGBTQ equality and inclusion while increasing visibility for Trans men of color.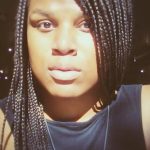 Wriply M. Bennet   
Wriply Marie Bennet is a painter and illustrator, born and raised in Ohio. She uses her art to uplift her sisters in the black lives/ black transgender lives movement. She works in ink, watercolor and other mediums, and her art comes from an untrained perspective. She never aspired to attend college to study art, and there are no degrees to speak of other than a high school diploma. Her art is proudly self-taught. Her organizing work started with the Trans Women of Color Coalition, and she has been an activist since Ferguson, where she was a freedom rider traveling to stand with the family and community of Mike Brown. Wriply's work expresses the power, strength, and resilience that trans women of color have to persevere, and the grace and beauty of her culture. Her work uplifts the young black trans women we've lost and continue to lose every year, and sheds light on the fact that there has been no national outcry. Wriply's art has been used in countless social justice flyers, and in November will be making its first film debut in MAJOR!, a documentary at the 2015 San Francisco Transgender Film Festival. Wriply is much more than a visual artist; she's also a singer/song writer, actor, screenplay writer, story teller, cartoonist, and fashion designer. She continues to work and fight for justice! For art will travel.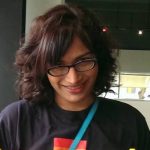 Nina Chaubal  
Nina Chaubal is a queer, South Asian trans woman who is the co-founder and Director of Operations of Trans Lifeline – the first national crisis hotline for transgender people by transgender people. Her work focuses on preventing suicide and building a more resilient trans community. An immigrant from India, Nina also works on issues facing trans immigrants. Prior to her work with Trans Lifeline, Nina was a software engineer on Google's Search team. As Trans Lifeline's resident geek she has used her technical and entrepreneurial skills to provide resources, build community and draw attention to issues faced by trans people. In whatever counts as her spare time, she enjoys playing with her dogs, building all kinds of things with her wife Greta, complaining about bad user interfaces and obsessing about dumplings.


Mattee Jim                                                                                                                                         Mattee Jim is of the Zuni People Clan and born for the Towering House People Clan, this is how she identifies herself as a Navajo person. Mattee currently works as a supervisor for HIV Prevention Programs for First Nations Community HealthSource in Albuquerque, NM. Mattee is also a board member for the Transgender Resource Center of New Mexico, and A member of the Southwest Indigenous Women's Coalition Native LGBTQ. Mattee has been Blessed to have many years of sobriety and also takes honor in being a mentor, advocate, role model, trainer, consultant, leader,  and a strong Native transgender woman.
Drew Jones                                                                                                                                  Drew is a white trans queer parent who started engaging in community advocacy work 15 years ago, starting with founding the first trans youth support group in Dallas. He received his BA in Anthropology with a minor in Ethnic Studies from the University of North Texas. At Gallaudet University he completed his MA in Deaf Cultural Studies with an award winning ASL based documentary made with a young Black Deaf trans girl about her experiences at her Deaf school in DC (A Brutal Awakening, 2007). After 8 years in DC and Philadelphia, sudden illness brought him back to Texas, where he is focusing on raising his young kids and supporting social justice work and community through Dharma teaching.
Cathy Kapua                                                                                                                              Cathy Kapua hails from O`ahu, Hawaii and has worked with the transgender community since 2003. Cathy started as a Peer Educator and Employment Specialist at a transgender social service organization called Kulia Na Mamo. She then moved on to become an HIV Prevention Specialist at the Life Foundation working with transgender women who engage in survival sex work. Cathy has since worked on several federally funded projects specific for the transgender community and has provided culturally competency trainings to medical service providers in an effort of raising awareness of the needs of the transgender community in Hawaii. Cathy is currently the Kuaana Project Coordinator at the Life Foundation offering a variety of social services to the Native Hawaiian, Asian, and Pacific Island transcommunity by utilizing peers to empower others within the transgender community. Being a role model for the young transgender community in Hawai`i drives Cathy's passion to continue her advocacy within the healthcare and social service fields. For more information on the Kuaana Project, please visit the website: www.kuaanaproject.org
Our Facilitators, Past & Present
Andrea Jenkins is a Poet and Writer living and working in the Twin Cities. She is currently employed by the Minneapolis City Council as a Senior Policy Aide. As an African American, Out Transgender Woman she has faced her share of significant challenges, however she continues to move on with grace, dignity and pride. Andrea has worked on several causes to improve the the lives of young TG Women of Color, to help them realize that sex-work is not the only occupation they have to rely on. She was the Program Director for the All Gender Health Seminars hosted by the Program in Human Sexuality at the University of Minnesota, and serves on the board of Out Front, MN. Nationally, she was grant panelist for the Out Fund at the Funding Exchange in New York City, and she served as a consultant for the first ever Transgender Consultation at the Centers For Disease Control in 2005. Andrea's work work has appeared in several publications, journals and websites, including The International Journal of Transgenderism. She has performed with Leslie Feinberg, Kate Bornstien and Minnie Bruce Pratt to name a few. Andrea has a B.A. in Human Services, a M.S. in Community Economic Development and an MFA in Creative Writing at Hamline University.
Nico Amador grew up in California and is now a trainer, organizer and writer based in Philadelphia. Nico got his start as a trainer working with youth around issues of oppression and leading workshops on the impacts of militarism and the prison industrial complex on people of color. As part of the Fellowship of Reconciliation's Nonviolent Youth Collective, Nico helped to train volunteers preparing to do human rights work in Colombia, led week-long retreats on nonviolence and social justice, and organized a California arts and education tour.
As part of Training for Change, Nico has led workshops in the US, Canada and Europe for groups such as Choice USA, Iraq Veterans Against the War, the Energy Action Coalition, Greenpeace, the National Youth Advocacy Coalition, the National Gay and Lesbian Task Force, the Earth Quaker Action Team, the New Sanctuary Movement, Prometheus Radio Project, and the Diverse City Fund.
Nico is also an experienced community organizer who has participated in grassroots efforts for prison abolition, urban farming, and keeping casinos out of residential neighborhoods.  Most recently he led a campaign that successfully changed a policy that was causing harassment of transgender riders on Philadelphia's public transportation system.
He has authored articles such as "Lessons from the Borders: Empowering Participants with Disabilities and Transgender Participants" and "Into the Streets! Training as a Tactic" and has published poetry in a few small journals and anthologies.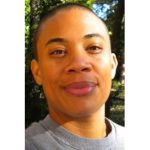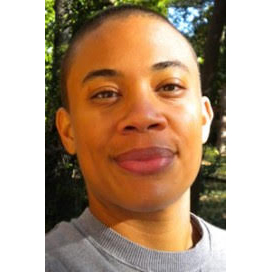 Glo Ross is originally from Los Angeles, CA and currently lives in Atlanta, GA. As a full-time gender-queer lover of all animals and the earth, Glo is committed to building the world we all deserve to live in by organizing power in our communities and actively practicing compassion for all beings day to day. Currently, Glo works in the public sector as a policy analyst on environmental issues. In previous lives, Glo directed campaigns at FIERCE! to build power among LGBTQ youth of color in New York City, has helped lead anti-police brutality organizing in Atlanta, and has facilitated numerous youth organizing trainings for college students across the country. In the past eight years, Glo has also supported community-based organizing strategy through technical assistance and issue research. When not facilitating or conducting research, you can find Glo hiking with their pups (two lovable rescued pit bulls), trying out a new vegan recipe, or road-tripping to the beach.