Staff
Gabriel Foster, Co-founder and Executive Director
gabriel@transjusticefundingproject.org
Gabriel Foster is a black, queer, trans, 'momma's boy' living and loving in New York.  Prior to making his way to the Eastern Time Zone, he worked in Seattle, WA with the Northwest Network of bisexual, trans, lesbian & gay survivors of abuse helping to create their youth programming.  From age fifteen to twenty-six he went from a program constituent to program staff in the American Friends Service Committee's GLBTQ Youth Program.  Before arriving in New York, he worked at SPARK Reproductive Justice Now with LGBTQ youth of color and allies in Atlanta, GA; the Leeway Foundation, supporting women and trans people creating art and social change in Philadelphia, PA and provided outreach for the Johnathan Lax Fund at the Bread and Roses foundation in Philadelphia, PA. Gabriel is also a former staff member of the Sylvia Rivera Law Project.  Over the next year he hopes to reincorporate art, crafting making, and a whole lot of laughing.
Marin Watts, Director of Operations and Communications
marin@transjusticefundingproject.org 
Marin Watts is a queer, trans, Filipino multimedia artist who is deeply committed to social justice. Before joining TJFP's team, he provided media education and skills to LGBTQ youth throughout NYC, Atlanta, and Oakland through a variety of grassroots projects. Since 2014, he's been documenting the annual community-led grant-making process and the work being done by grantee organizations across the country as part of TJFP's From the Ground to the Sky Tour. In 2015, he was also a TJFP community grantmaking panelist. Marin lives in Brooklyn and in his playtime he's making a mess in his studio, working on his personal art practice.
Karen Pittelman, Co-founder

Karen is the author of Resource Generation's Classified: How to Stop Hiding Your Privilege and Use It For Social Change and co-author of Creating Change Through Family Philanthropy. In 1999, she dissolved her $3 million trust to co-found the Chahara Foundation, a fund run by and for low-income women activists in Boston. She's been organizing people with class privilege ever since. She lives in Brooklyn where she works as a writer and a writing coach, and sings with her country band Karen & the Sorrows.
Community Grantmaking Panels
Each year, we bring together a new group of trans and gender non-conforming activists from across the country to choose our grantees. 
2019 Community Funding Fellows
Sammie Ablaza Wills
Sammie is an enthusiastic queer, non-binary Pilipinx person with a vivid love for their chosen family, social justice, and grassroots organizing. They currently serve as director of APIENC, a trans and queer Asian and Pacific Islander grassroots organization in the SF Bay Area. Sammie's politic has come from witnessing xenophobia against their family, from fighting budget cuts to public schools, and from learning from queer Pilipino people in their communities. It's from this that Sammie has worked to trained hundreds of young, queer, trans, Asian people to lead from values of abundance and interdependence. Sammie is dedicated to ethnic studies, racial justice, and environmental justice, working closely in groups such as Asians4BlackLives and Movement Generation. Sammie believes that anything can be turned into a chant and brought onto the streets (literally and emotionally). At all times, they strive to learn more about their ancestors, practice vulnerability, and share stories.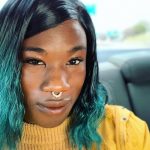 Micky Bradford

Micky B is a Black Trans Woman using cultural organizing to build the political leadership of Trans/GNC leaders across the South. Though a German born Army brat, Micky descends from the 1st free Black welders in Southwest Georgia. Her political development was grown through a village of white feminist lesbians, Black trans women, & HIV-positive Black gay men. Since 2015, Micky B co-founded & continues to curate "Southern Fried Queer Pride" (SFQP), a DIY art education non-profit and week long queer art festival. Through SFQP, she explores the nuanced intersections of queer performance art, installation, and film.
Micky has organized trans communities across the South as the 1st lead of the TLC@SONG program, where she co-organized against HB2 in NC, held a TGNC leadership convening in Nashville, TN, and organized a listening tour across the region. Currently, Micky works as the "Organizing Program Associate" for the Transgender Law Center, serves on committees funding trans-lead movement work, and trains organizations with the SUSTAIN Wellbeing COMPASS Center.
Micky is a proud member of the Pioneering House of Ultra Omni, member of Southerners On New Ground, graduate of the 2017 Sojourner Truth Leadership Circle, and 2018 Atlanta Pride Grand Marshal.
Micky B is a proud bisexual mama living and loving in Atlanta, GA. She loves fried vegetarian cuisine after a long day of voguing in resistance to the police state.
Sharyn Grayson
In 2006, recognizing the need for an expanded focus on innovative social justice projects and equity among community health and human services providers, Sharyn organized her own company and began operations in Oakland, CA. Today, the Nonprofit & Consumer Services Network (NPCSN) – offers a full range of professional business services and resources that launch, sustain, and support the economic growth, development, and continuity of community-based/grassroots organizations, nonprofit corporations, and small businesses that directly and positively impact the lives of all Transgender and LGBQI residents. Sharyn is CEO and Senior Consultant at NPCSN. The new home office has been relocated to Little Rock, Arkansas. Among her many achievements, she is also part of a small, but growing, list of minority Transgender women who own and operate businesses across the country.
Currently, she also serves as Chief Operations/Financial Officer at the Griffin-Gracy Educational Retreat & Historical Center (House of GG) – in Little Rock; a 'Trans-led' nonprofit organization she co-founded with world renowned 'Stonewall Pioneer', Trans Activist/Advocate, "Miss Major."
Sharyn's many professional business affiliations and alliances are extended across the U.S. She is a public speaker, trainer/facilitator, nonprofit business development consultant, grant writer, Transgender advocate, and highly respected 'senior' leader among the national TLGBQI neighborhood and healthcare community sectors.
Priyank Jindal

Priyank is a longtime transsexual, part time amateur Muay Thai fighter. They are a member of LeftRoots and a nurse practitioner. They love accessories, a gorgeous braid and fighting to end heteropatriarchy and racial capitalism.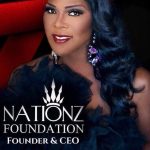 Zakia McKensey  
Zakia is a native of Richmond, Virginia. She has been an active member of the LGBTQ community. For many years Zakia was a national performer and pageant competitor. She is a former Miss Gay Black America,  Miss Black National, Miss International Supermodel, Miss Godfrey's and Miss Virginia Capitol Pride. She has worked for Fan Free Clinic where she was instrumental in creating the Transgender Clinic as well as Richmond City Health District, where she was a Disease Intervention Specialist and also the 1st African American Transgender Women to ever work for the health district.
October of 2015 she opened the Nationz Foundation a 501C3 organization that provides advocacy for transgender individuals as well as offering HIV/STI testing, Food Pantry, Emergency Housing and other supportive services to the Greater Richmond Metropolitan Area. Recently she acquired an RV to create a mobile testing unit to offer her services in communities where transportation is a barrier to access testing or safer sex items and food.
Zakia also works for the Virginia Anti-Violence Project where she serves as the Transgender Advocate, assisting individuals who have experiences of violence. She was named a 2018 Outstanding Virginian, by Equality Virginia. Zakia was honored with a Firework Award by Virginia Pride in 2018. In her free time she enjoys time with family and friends, traveling, competing and attending pageants, cooking and spending time with her dog Japan.
Úmi Vera

Úmi is a child of Tepehuan O'dami indigenous immigrant parents. She was born and raised half of her life in southeast L.A and currently resides in the Pacific Northwest. With 15 years of organizing experience predominantly in policy advocacy in the intersections of migrant and trans/queer grassroots organizing, she joined Familia: Trans Queer Liberation Movement as the Campaign Director.
She has executive leadership experience and was most recently the End Profiling Legislative Campaign Director at Unite Oregon, a refugee and immigrant rights organization. There she co-created Resilient Connections, a support group and leadership program for trans/queer refugees and migrant new arrivals. Umi is very passionate about her fellowship role at TJGP and she hope to continue building with TJGP incredible network of Trans lead movement building.
Our Support Team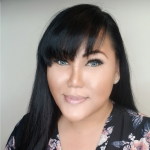 Cathy Kapua, Community Grantmaking Fellowship Coordinator

Cathy has worked with the transgender community since 2003, first starting off as a Peer Educator at Kulia Na Mamo, then eventually moving on to become the Transgender Service Manager at the Hawaii Health & Harm Reduction Center. Cathy is proud of her academic accomplishments in the University of Hawaii- West Oahu where she received a B.S. in Public Administration and continues to use these skills to help her Native Hawaiian community. She has been successful in advocating for transgender programming and providing culturally competency trainings throughout the nation but prides herself mainly on being a role model for younger transgender women in Hawai`i.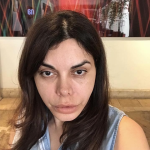 Cristina Herrera, Community Grantmaking Meeting Coordinator
Cristina founded the Translatina Network back in 2007, in order to organize and empower the transgender immigrant community through leadership development and education.  Over the years she has served on countless panels, committees, and boards in order to provide expertise on effective HIV prevention and community organizing. Cristina has been presented with awards and recognition by NYC DOH, The AIDS Institute, City Council , the Queens Borough President and many organizations.
Cristina was formerly the Trans Program Coordinator  at the Lesbian, Gay Bisexual & Transgender Community Center (The Center), where she worked for eleven years. She oversaw the workforce development program that is specifically designed to meet the needs of the TGNC community. She has been working in the field of HIV prevention, advocacy and community organizing for almost 20 years.
Our Facilitators, Past & Present
Andrea Jenkins is a Poet and Writer living and working in the Twin Cities. She is currently employed by the Minneapolis City Council as a Senior Policy Aide. As an African American, Out Transgender Woman she has faced her share of significant challenges, however she continues to move on with grace, dignity and pride. Andrea has worked on several causes to improve the the lives of young TG Women of Color, to help them realize that sex-work is not the only occupation they have to rely on. She was the Program Director for the All Gender Health Seminars hosted by the Program in Human Sexuality at the University of Minnesota, and serves on the board of Out Front, MN. Nationally, she was grant panelist for the Out Fund at the Funding Exchange in New York City, and she served as a consultant for the first ever Transgender Consultation at the Centers For Disease Control in 2005. Andrea's work work has appeared in several publications, journals and websites, including The International Journal of Transgenderism. She has performed with Leslie Feinberg, Kate Bornstien and Minnie Bruce Pratt to name a few. Andrea has a B.A. in Human Services, a M.S. in Community Economic Development and an MFA in Creative Writing at Hamline University.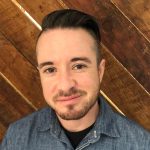 Nico Amador grew up in California and is now a trainer, organizer and writer based in Philadelphia. Nico got his start as a trainer working with youth around issues of oppression and leading workshops on the impacts of militarism and the prison industrial complex on people of color. As part of the Fellowship of Reconciliation's Nonviolent Youth Collective, Nico helped to train volunteers preparing to do human rights work in Colombia, led week-long retreats on nonviolence and social justice, and organized a California arts and education tour.
As part of Training for Change, Nico has led workshops in the US, Canada and Europe for groups such as Choice USA, Iraq Veterans Against the War, the Energy Action Coalition, Greenpeace, the National Youth Advocacy Coalition, the National Gay and Lesbian Task Force, the Earth Quaker Action Team, the New Sanctuary Movement, Prometheus Radio Project, and the Diverse City Fund.
Nico is also an experienced community organizer who has participated in grassroots efforts for prison abolition, urban farming, and keeping casinos out of residential neighborhoods.  Most recently he led a campaign that successfully changed a policy that was causing harassment of transgender riders on Philadelphia's public transportation system.
He has authored articles such as "Lessons from the Borders: Empowering Participants with Disabilities and Transgender Participants" and "Into the Streets! Training as a Tactic" and has published poetry in a few small journals and anthologies.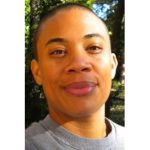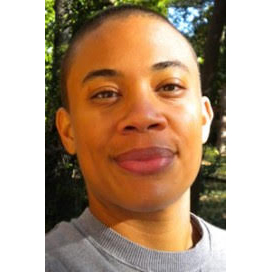 Glo Ross is originally from Los Angeles, CA and currently lives in Atlanta, GA. As a full-time gender-queer lover of all animals and the earth, Glo is committed to building the world we all deserve to live in by organizing power in our communities and actively practicing compassion for all beings day to day. Currently, Glo works in the public sector as a policy analyst on environmental issues. In previous lives, Glo directed campaigns at FIERCE! to build power among LGBTQ youth of color in New York City, has helped lead anti-police brutality organizing in Atlanta, and has facilitated numerous youth organizing trainings for college students across the country. In the past eight years, Glo has also supported community-based organizing strategy through technical assistance and issue research. When not facilitating or conducting research, you can find Glo hiking with their pups (two lovable rescued pit bulls), trying out a new vegan recipe, or road-tripping to the beach.