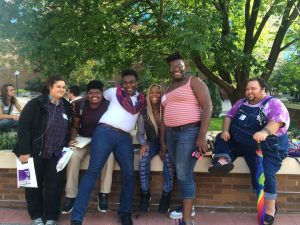 TJFP is sad to share that 2013 and 2014 grantees, Trans Youth Support Network (TYSN) in Minneapolis, MN are closing their doors.
"We can't give a simple answer to explain why TYSN is closing. The short version is that we don't have the resources that we need to sustain our organization. Like most organizations that are youth-led, trans-led, or people of color-led (let alone all of the above!), we're struggling to balance our budget and navigate foundation funding. It also takes an enormous amount of work to get a youth-led organization up and running. Last month, we came to the realization that our work had become unsustainable for us, personally and collectively. We made the difficult decision that it's time for TYSN, in its current form, to come to an end."
Thank you for all of your incredibly hard work TYSN, you filled a space that is so deeply needed.  Our thoughts are with you and your community.
View TYSN's letter to the community here.