Trans Justice in Action: 2013 Grantee YEPP
TJFP volunteer Rebecca Wisotsky chatted over the phone with our 2013 grantees to learn more about what their year has been like organizing their communities, providing public education and services, and working towards trans justice. Our grantees generously took the time to share their stories, including their success and challenges. Come meet some of our incredibly dedicated and inspiring grantees from across the country!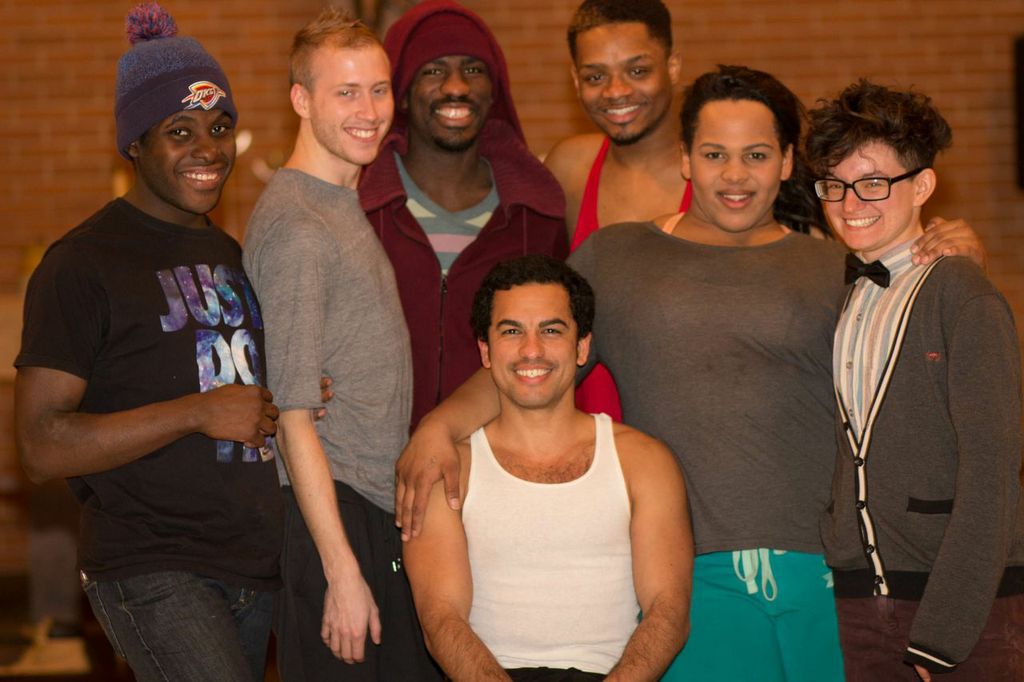 For those of us who don't know about the Lakeview area of Chicago, IL, it is considered by many to be a welcoming space for LGBTQ individuals. However, this relative safety may not be felt by the LGBQ and trans* youth who experience homelessness. Police, business owners and neighbors oppress LGBTQ street youth, due to classism, racism, transphobia, ageism and other social issues that disproportionally target LGBTQ youth of color.  
The Youth Empowerment Project (YEPP) serves as an outlet for these youth everyday by creating full theatrical productions from the stories of their lives to create restorative justice pieces between the Lakeview police and queer youth. YEPP seeks a safe environment for LGBTQ street‐based youth between the ages of 12 and 24 to explore their history, investigate new ways to address their struggles and to celebrate their strengths through the process of developing a theatrical performance piece.  Yep, YEPP is so awesome, they made a documentary about them called "Out In The Open." 
I recently spoke with Bonsai Bermudez, the previous program coordinator of YEPP, about the challenges they're facing and how impactful this work is on the lives of everyone involved. (Side note: Bonsai is one of the most fabulous, gentle, kind, heartfelt, people in this work I've had the privilege to talk to. At the end of the conversation, I wanted to jump through that phone and give them a big hug of strength and solidarity.)  Bonsai explained that YEPP's work consists of 6-months of individual and group work where LGBTQ youth can collectively process their experiences of being street based queer youth.  They then work together to produce a public performance.  The show is a healing experience for the performers and it is also a group healing experience for the audience. The first show Bonsai worked on with YEPP youth was 3 years ago and Bonsai told me he didn't realize how powerful it was going to be in the theater. He said, "I feel so privileged to experience something like this and so does the audience. This work, this art, is a healing tool for everyone involved. And let's just be real and say art is a powerful tool of social justice and most importantly an honoring of our ancestors who created art to survive and share their lives either secretly or subliminally for fear of discrimination and prosecution."
What YEPP is doing is a beautiful thing, but it doesn't come without major challenges. Recently, young people in YEPP have been experiencing a lot of HIV related deaths. Some of them are HIV+ and those who aren't get scared about the risk and internalize it. They say things like, "I don't want to be queer anymore." Some YEPP youth have been locked up by the police for minor "crimes."  The impact the criminal injustice system has on people's lives is detrimental to their livelihoods in more ways than I have room to list here.  However, there is still beauty and resilience to be found in this moment, and that is that YEPP youth are still rehearsing while they are locked up even though they don't know if they will be able to perform in the production. A lot of LGBTQ street youth are survivors this has had an emotional, physical and spiritual impact on their lives. Embracing and dealing with the challenges and realities of queer youth's lives can sometimes slow the momentum of YEPP's performances moving forward, but it's also an important part of their work.
For some of these queer youth, the space that YEPP provides is so much more than a place to heal. It also provides liberation and harm reduction through education, food, transportation, stipends and, most of all, friendships and community. As a community-volunteer-run program, YEPP doesn't have the capacity for a full time paid staff to develop and coordinate fundraising efforts. TJFP's grant has meant the hustle for funds to pay for the basic needs to run the program has slightly lifted. But as we all know, funding for the arts, LGBTQ youth and social justice is in short supply, so the struggle continues.  To learn more about YEPP you can visit them here. They should be on your list for amazing organizations to watch out for!
Rebecca Wisotsky, a queer, Puerto Rican Jew from New Mexico, with New Yorkers for parents, has been working towards social justice since she was first able to say "justicia."