TJFP to receive the Out for Impact Award!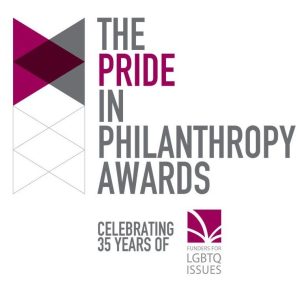 TJFP is so honored to be receiving the Out for Impact Award from Funders for LGBTQ Issues at their 35th anniversary celebration, The Pride in Philanthropy Awards! TJFP is being recognized for our leadership supporting grassroots trans-led groups across the country, empowering transgender leaders in community-based organizations and in philanthropy, and transforming the conversation around impactful grantmaking within trans communities.
Thank you Funders for LGBTQ Issues for this momentous award!
The Pride In Philanthropy Awards: Thursday November 2nd, 4pm – 7pm at the Flatiron Room, 37 West 26th Street, New York, NY 10010