The 2019 TJFP Annual Report is Out!
"The word legacy keeps coming into my head. We're a cohort within this legacy of trans people who have made these funding decisions; everybody who applies to TJFP is entering into this legacy; and TJFP is leaving a legacy of how to do this work. There's a need for doing funding in ways that center community needs, and I think TJFP does that really well." – "Matters of the Heart in a Movement," Micky Bradford, 2019 TJFP Fellow, TJFP 2019 Annual Report
Dear Friends, family and community,
As 2020 unfolds and we approach our eighth year of grantmaking, TJFP is more than ever before committed to supporting and uplifting the liberatory work of our trans justice community. In 2019, we were able to move $750,000 to 186 grassroots trans-led groups around the country!
And we've released our stunning, 2019 annual report and for the first time, we've included a copy of our application and a highlight about each and every one of the 186 trans-led grassroots groups that received a grant in 2019. Inside this gorgeous cover you'll find words from TJFP staff and friends, powerful conversations with our 2019 grantmaking fellows, and so much more. We hope you'll find it to be an enlightening and empowering resource!
Thank you so much for being a part of the TJFP community. Thank you to all of the amazing trans-led groups organizing around the country, our donors who provide unwavering support, the world's best volunteers, cheerleaders, friends, and family! We need each and every one of you to continue to believe in grassroots trans justice.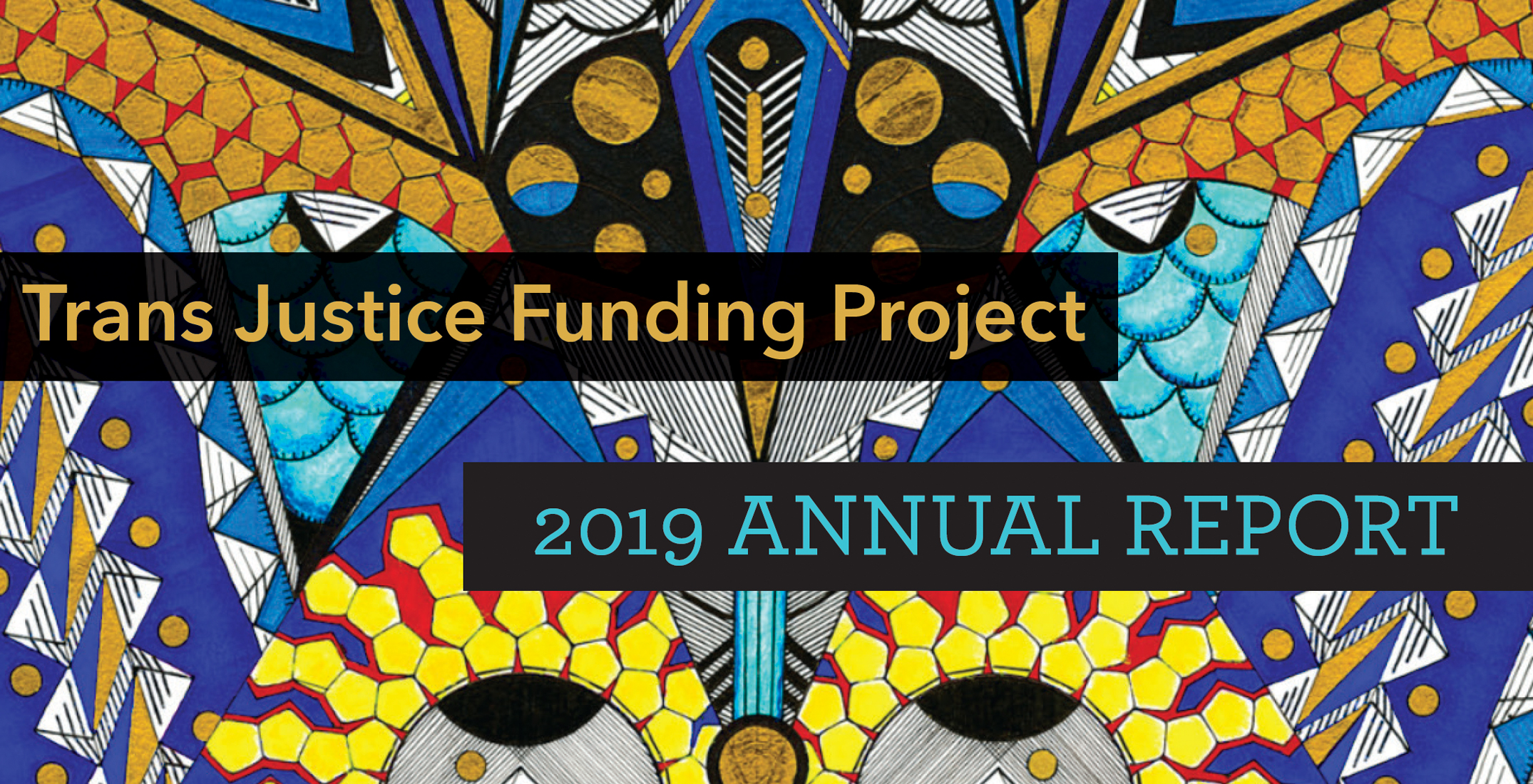 We're here because of you. Thank you for trusting and supporting trans leadership alongside us!