The TJFP 2015 Report is Here!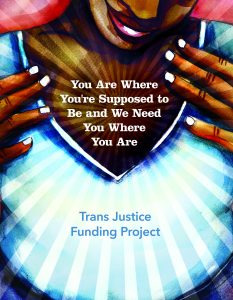 TJFP's annual report is ready and waiting for you!
In 2015, our community grant making panel gave out 85 grants to trans-led, grassroots groups focused on trans justice. The panel prioritized supporting groups led by trans women of color at the highest level. Learn more about these amazing trans justice groups, TJFP's latest funding structure update, and reflections from one of our amazing 2015 community funding panelists.
We promise you've never seen a report like this before!
Every penny we raise goes to our grantees with no restrictions and no strings attached, because we truly believe in trans leadership.