Shouting out to our fourth 2019 TJFP Grantmaking Fellow, Priyank Jindal!
In a couple of weeks our panel of outstanding grantmaking Fellows will soon arrive in New York ready and eager to select and award this year's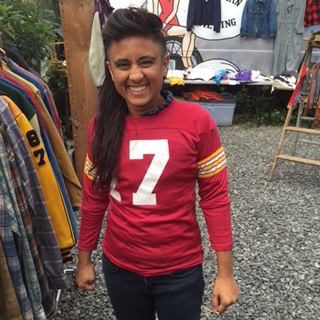 grantees. This is something we work towards all year long.  Please join us in welcoming another TJFP Fellow and incredible organizer, Priaynk Jindal!
Priyank is a longtime transsexual, part time amateur Muay Thai fighter. They are also a member of LeftRoots, a national formation of Left social movement organizers and activists who want to connect grassroots struggles to a strategy to win liberation for all people and the planet and a nurse practitioner living in Philadelphia, PA.  They love accessories, a gorgeous braid and fighting to end heteropatriarchy and racial capitalism.
Priyank has been engaged in liberation work for decades and we're elated they said yes to joining the team.  We're counting down the days till we get to learn from their experience and wisdom in person!