Ola Osaze joins the team!
The Trans Justice Funding Project is thrilled to share some exhilarating news with you all!  With immense enthusiasm, we introduce the latest addition to our family, Ola Osaze.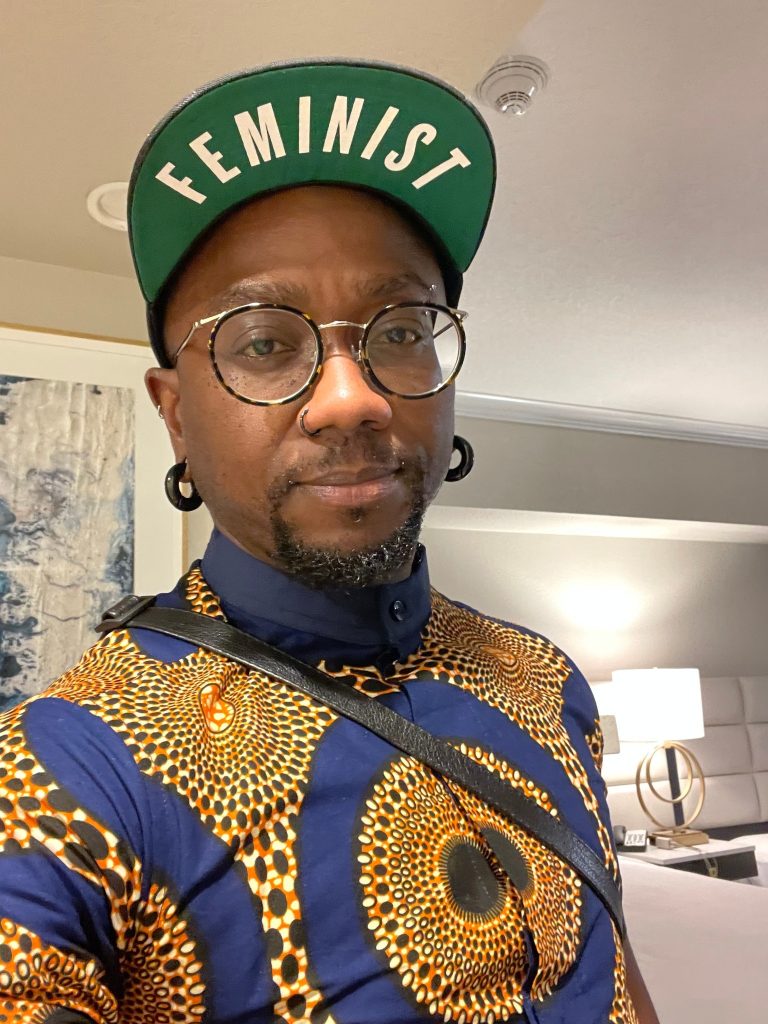 As our new Cultivation Strategist, Ola will lead TJFP's resource organizing and fundraising strategies! In engaging and building relationships with our wonderful community of supporters and donors, Ola will bring his wealth of experiences as a past TJFP grantee and former TJFP Community-led Grantmaking Fellow as well as his decades of organizing, movement building, and resource mobilization experiences within, and on behalf of LGBTQ+, BIPOC and migrant communities.
Ola, a formerly undocumented trans migrant of Nigerian descent, co-founded and co-directed the Black LGBTQ+ Migrant Project (BLMP), the only national organization of its kind focused on building the leadership and power of Black LGBTQ+ migrants and 1st generation Black people. Following BLMP, Ola also co-launched the Black Migrant Power Fund, a community-led fund by and for Black immigrants and refugees. Ola is also a writer, perpetual traveler, foodie, afrobeat enthusiast and dog parent.
Ola comes to us with an impressive track record, unwavering dedication, and an innovative, community-centered liberatory approach. Ola's remarkable commitment to cultivating change aligns seamlessly with our mission and values making him a perfect fit.
As TJFP grows and moves into an exciting new chapter, we look forward to being on this journey with Ola at the helm as our Cultivation Strategist.
Please join us in welcoming Ola to the TJFP team and family!