More than Magic: Seven Years of Funding Trans Justice
TJFP is a small funding project built and powered by a lot of community love, sweat, and tears. And yes, there is magic in this work, but what really gets us going each and every day is YOU–our beloved and powerful grantees and applicants, donors, staff, volunteers, family, and friends.
"Our fight and our resilience is a testimony that it gets better, not because we pray it so, but because we fight like hell to make it so!" —Everette Renee Thompson, 2018 Community Grantmaking Fellow
Over the years we've had the pleasure of working with 42 of the most brilliant trans justice activists and organizers around the country as part of our annual grantmaking panels. We've received 1,118 applications from some of the most radical and visionary grassroots, trans-led groups creating spaces and systems of care for our community.
Please enjoy this video we created to share some of the behind the scenes magic with you. You may even see some familiar faces!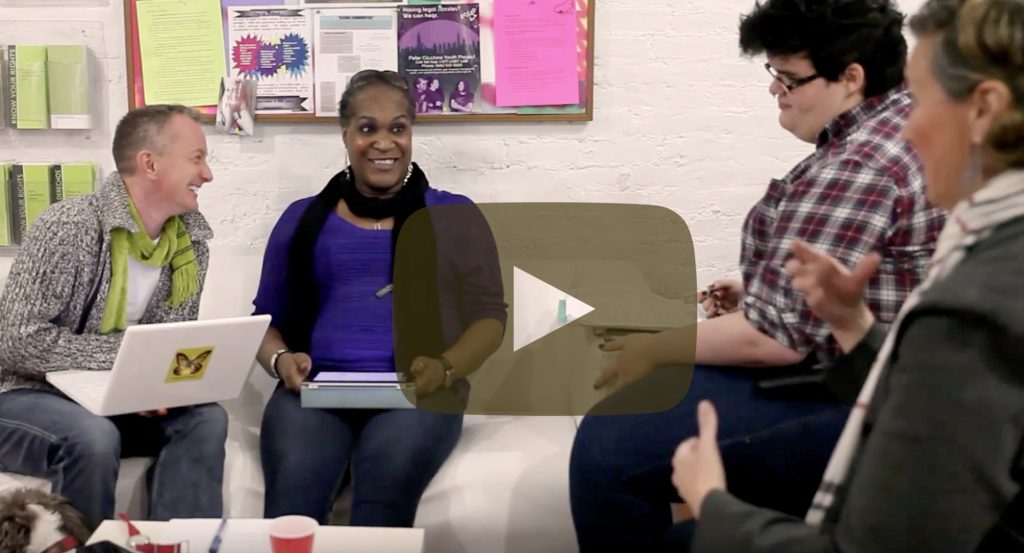 Here's to seven years of trans leadership and justice in action! We can't do this work without you, so wherever you are–thank you for being part of the magic and brilliance of our trans justice movements.