Introducing 2022 Grantmaking Fellow, Ashe Helm-Hernández!
We are beyond thrilled to announce Ashe Helm-Hernández as our fifth Community Grantmaking Fellow!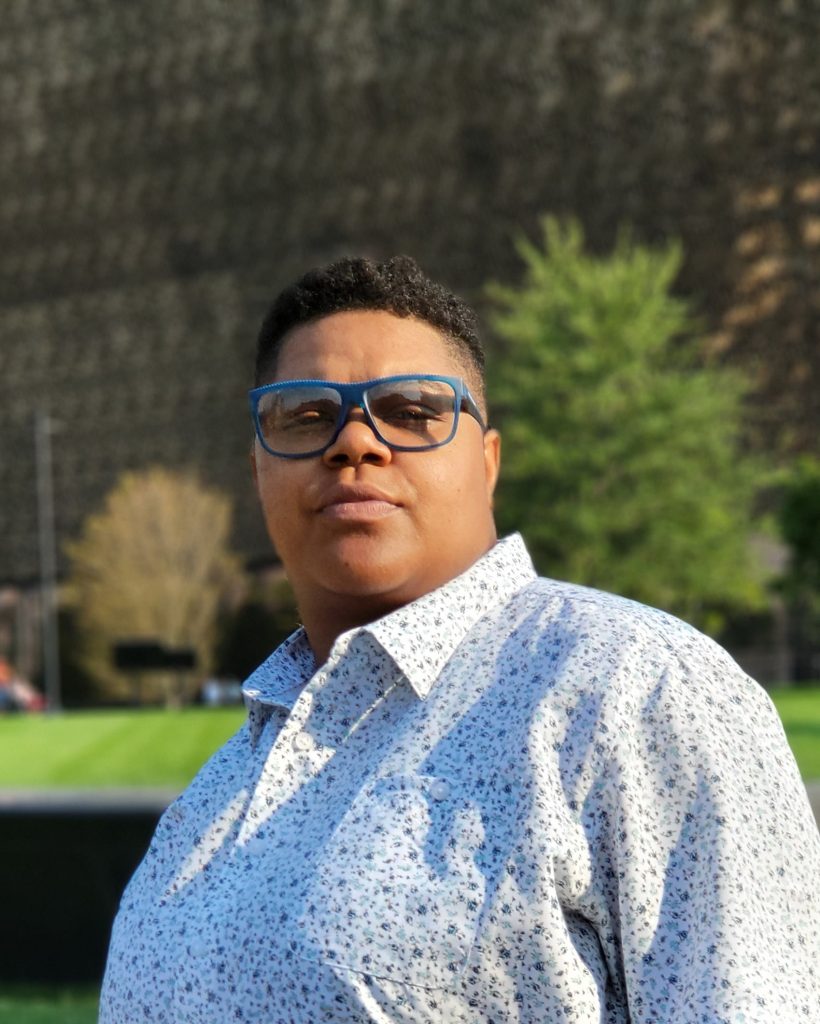 Ashe Helm-Hernández (they/ them) is a queer nonbinary Southern Black butch with roots in Louisville, KY. Ashe holds a Bachelor of Arts degree in Studio Arts from the Hite Art Institute at the University of Louisville. They have 20 years of experience in youth organizing and leadership development and Human Rights to Education advocacy as a cultural worker and artist. Ashe is currently the National Program Manager for GSA Network, a next-generation LGBTQ+ racial and gender justice organization. Their background also includes teaching adult education, youth mentoring, advocacy and development, and anti-oppression community organizing. Ashe's cultural organizing background and their own political artwork have led them to co-create and co-curate a number of projects and practices of cultural solidarity with grassroots organizations AgitArte, Southerners On New Ground (SONG), the Georgia Latino Alliance for Human Rights, and the #NOT1MORE deportation national campaign (which evolved into the national organization Mijente). Ashe is co-founder & Project Director of Tiger's Eye Collective: Queer Security Cultural & Educational Project. Ashe is passionate about the safety of all our people and curating safe spaces for trans-masculine-identified and genderqueer folks to connect, build collective leadership, and advance political unity across southern states, and across gender and sexuality.
It makes our hearts sing to have such a great mind on our panel this year!