It's such an honor to introduce our third 2022 Community Grantmaking Fellow, Maximilián Vega-Vélez!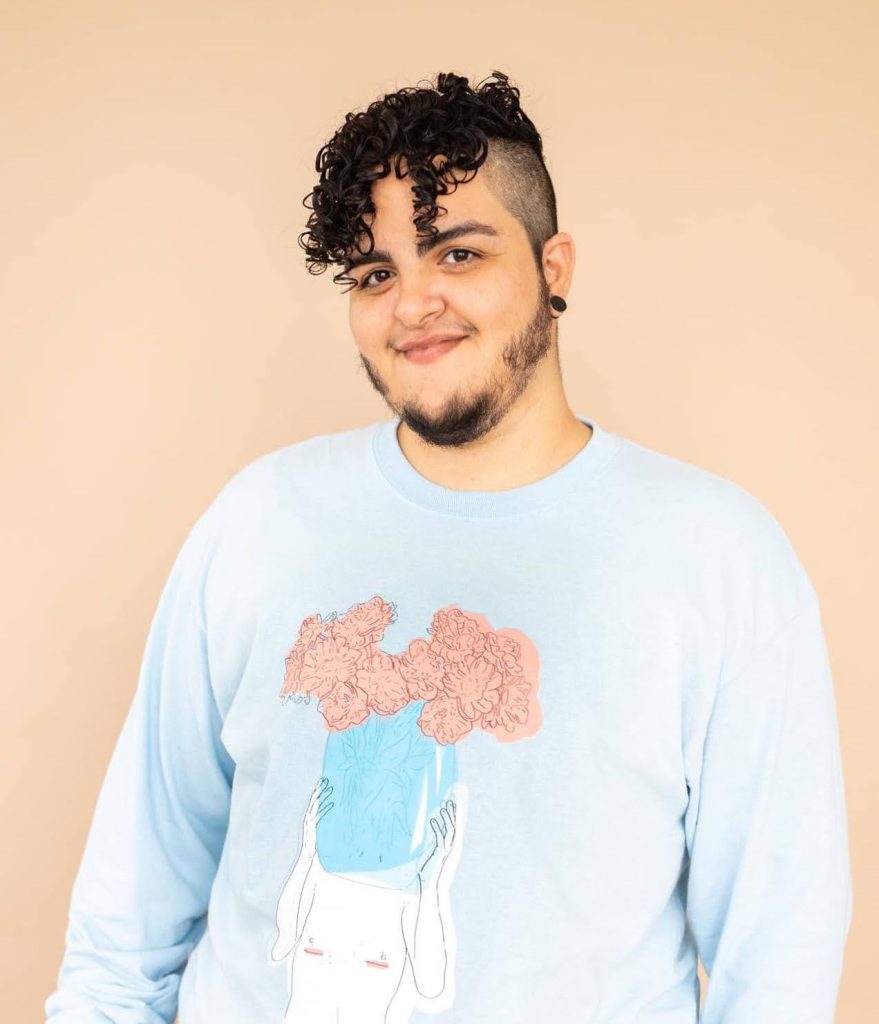 Maximilián Vega-Vélez (he/they) is a soft trans masculine, non binary, cuir and intersex person. Rematriated to the west side of the archipelago of Borikén (Puerto Rico) after being displaced to NYC aft Hurricane María.
Transfeminist artist and community organizer. They are part of the artists in residence of Taller Libertá (@taller.liberta). Creator of Girasoles (@girasoles.arte), their personal project that uses art and design for healing, justice and liberation. Co-founder of Círculo Violeta (@circulovioletapr) an artist collective whose mission is to co-create trans, intersex, fat and disable narratives from Puerto Rico. Max's current art work explores his bodily HRT transitions in relationship to exploring pleasure, euphoria and jayaera. Max is currently the Coordinador of the Sylvia Rivera & Christina Hayworth Initiative (SylC). SylC is a participatory grantmaking initiative that supports the dreams of grassroots groups led by trans and non-binary people in Borikén (Puerto Rico).
Endless gratitude that you've chosen to join us this year, Max!