Introducing 2021 TJFP Community Grantmaking Fellow, Toi Washington!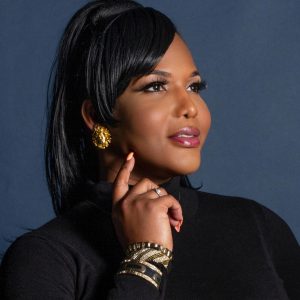 TJFP is thrilled to announce the second of our six Community Grantmaking Fellows, Toi Washington!
"A person can forget what you did or said, but they will never forget how you made them feel. If I can help somebody along the way, then my living is not in vain."
This is the mantra Toi T. Washington lives by daily. A native of New Orleans, Louisiana, Ms. Toi Washington is a community engagement specialist, organizer, and activist with over a decade of experience in LBGTQ rights. Ms. Washington currently works with TAKE Resource Center in Birmingham, AL. as the Director of Programs as well as the Program Developer of the Trans Women of Color (TWOC) Healing Project. With a directive on LBGTQ rights, equality and equity, Ms. Washington has successfully positioned herself to be able to effectively address issues that are systemic to trans women of color and LBGTQ individuals alike. Ms. Washington uses her platform to guide herself as well as her community both professionally and personally.
Thank you so much for saying yes to us–we can't wait to learn from your wisdom!