Introducing 2020 TJFP Community Grantmaking Fellow, nathaniel gonzalez!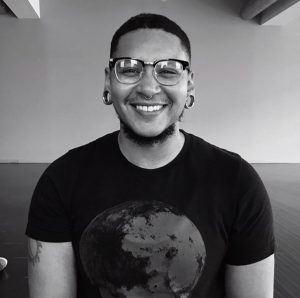 We're honored to have nathaniel gonzalez join the TJFP 2020 grantmaking panel!
nathaniel is a facilitator & organizational development consultant whose work focuses on supporting local and national progressive non-profits in growing their work.
Rooted in healing justice practices, nathaniel, specializes in facilitating intersectional: process consultation, strategic planning, leadership development, organizational culture change, program development, and decision-making strategies. He also has a deep familiarity with Board development, conflict mediation, and onboarding processes.
He observes silence most Mondays, spells his name lower case, is the founder of For the Culture, listens to music loudly, and giggles deep belly giggles at inappropriate moments. He questions capitalism but loves new sneakers. And truth be told, when he asks how your day is, he genuinely wants to know.
We're grateful for your thoughtfulness and looking forward to your brilliance!