Introducing 2018 TJFP Community Grantmaking Fellow, Shawn Reagor!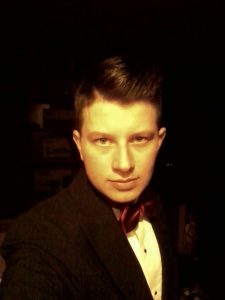 We're thrilled to welcome Shawn Reagor to TJFP's 2018 grantmaking team!
Shawn was born and raised in Montana. He started getting involved in advocacy work while studying Chemistry at Carroll College. Since then he has facilitated multiple trans and nonbinary support groups across the state, spoken at major conferences, testified on the state and municipal levels, and has been featured in articles and videos. Shawn is the director for the Montana Gender Alliance and works at the Montana Human Rights Network. He has worked on campaigns to prevent anti trans bathroom bills from passing in two states and which includes serving as the campaign chair in Montana. Shawn is especially devoted to providing support and building community for trans and nonbinary folks living in rural areas. He coauthored a journal article examining the effects of living in rural areas on TGNC people's wellness. In his free time, he enjoys camping with his wife, Kasandra, and cat, Copernicus.
We can't wait to work with you Shawn!