Introducing 2018 TJFP Community Grantmaking Fellow, Keiva Lei Cadena!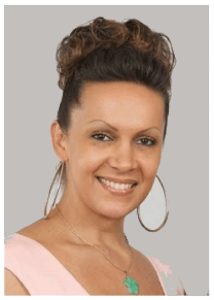 A huge welcome to Keiva Lei Cadena!
Keiva Lei is a Native Hawaiian Transgender Woman. She was born and raised in the San Francisco Bay Area and has called Honolulu, Hawaii home for the last 20 years. She works as the Community Engagement Coordinator at Life Foundation in Honolulu, where she plans and facilitates programs, retreats, events, and groups, designed to empower, educate, support, and cultivate leadership and advocacy amongst the HIV+ community across the state of Hawaii. She has been living with HIV since August of 2014. Keiva works tirelessly across the country focusing on the decriminalization of HIV, eliminating stigma amongst and against the HIV+ community and rejecting the marginalization of human rights for the Trans community, especially Trans Women of Color. She sits on the Positively Trans National Advisory Board and is a 2017 graduate of NMAC's Building Leader of Color – BLOC Program. At home, along with her partner Kevin, Keiva cares for her 16 year old daughter Maddisen and her 1 year old granddaughter Makayla. She is strongly connected to her Native Hawaiian heritage and is an award winning Hula dancer since the age of three.
We are so excited and grateful for your energy and wisdom!