Introducing 2018 TJFP Community Grantmaking Fellow, Isabel Sousa-Rodriguez!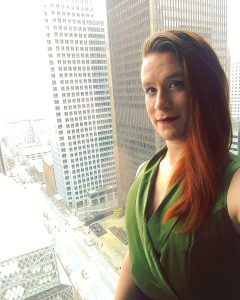 Thank you Isabel Sousa-Rodriguez for saying "Yes!" to joining TJFP's 2018 grantmaking team!
Isabel was born in Bogota, Colombia and moved to Miami with their family at the age of 6. They began community organizing against deportations and for immigration reform in 2007 and have since become the Membership and Organizing Director and the Florida Immigrant Coalition. Isabel has a Bachelor's in Sociology from the University of South Florida and as a graduate student at the City University of New York, they published academic articles detailing the effects of legal status and marginalization on undocumented mothers and on immigrant adolescents in the transition to adulthood. From 2015 through 2016, they were the state coordinator of New York's Mexican Initiative on Deferred Action. They also serve on the Board of Unite for a Fair Economy.
We are so excited to be able to share space and learn from you Isabel!