Introducing 2017 TJFP Community Grantmaking Fellow, Mattee Jim!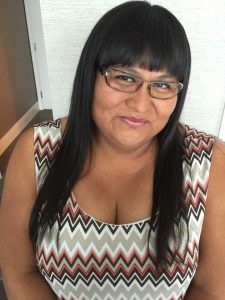 We are so excited to announce our final 2017 TJFP fellow, Mattee Jim!
Mattee is of the Zuni People Clan and born for the Towering House People Clan, this is how she identifies herself as a Navajo Person. Mattee currently works as a Supervisor for HIV Prevention Programs for First Nations Community HealthSource in Albuquerque, NM. Mattee is also a Board Member for the Transgender Resource Center of New Mexico, and A member of the Southwest Indigenous Women's Coalition Native LGBTQ. Mattee has been Blessed to have many years of Sobriety and also takes honor in being a Mentor, Advocate, role model, Trainer, Consultant, Leader, and a Strong Native Transgender Woman.
We are so looking forward to spending time and learning from your brilliance!