Introducing 2017 TJFP Community Grantmaking Fellow, Cathy Kapua!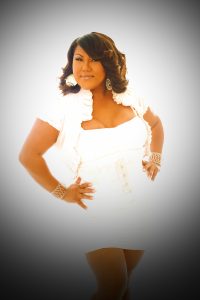 TJFP is so excited to introduce the first of our six Community Grantmaking Fellows, Cathy Kapua!
Cathy Kapua hails from O`ahu, Hawaii and has worked with the transgender community since 2003. Cathy started as a Peer Educator and Employment Specialist at a transgender social service organization called Kulia Na Mamo. She then moved on to become an HIV Prevention Specialist at the Life Foundation working with transgender women who engage in survival sex work. Cathy has since worked on several federally funded projects specific for the transgender community and has provided culturally competency trainings to medical service providers in an effort of raising awareness of the needs of the transgender community in Hawaii. Cathy is currently the Kuaana Project Coordinator at the Life Foundation offering a variety of social services to the Native Hawaiian, Asian, and Pacific Island transcommunity by utilizing peers to empower others within the transgender community. Being a role model for the young transgender community in Hawai`i drives Cathy's passion to continue her advocacy within the healthcare and social service fields. For more information on the Kuaana Project, please visit the website at www.kuaanaproject.org
We're looking forward to building with you Cathy!