Introducing 2016 TJFP Panelist, Luce Lincoln!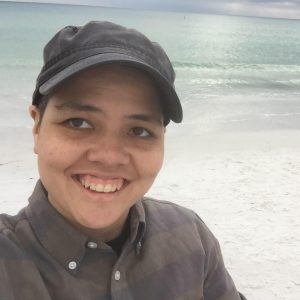 So excited to announce our sixth and final 2016 TJFP panelist, Luce Lincoln.
Luce Capco Lincoln is a trans, non-binary, queer Filipino filmmaker, media educator and organizer committed to using media to fight for social justice. Originally from Gainesville, FL, currently living in Brooklyn, Luce works as Program Director at Global Action Project, where media is used as tool to build leadership, relationships and political power for Trans, Lesbian, Gay, Bisexual, Queer and Immigrant youth of color in New York City. In addition, over the last decade he has taken hours and hours of video footage of meetings, rallies and actions in attempt to document radical Queer movement history supporting organizations such as Southerners On New Ground and Audre Lorde Project. In his spare time, Luce likes to make documentaries, experience art and dance with friends.
Looking forward to this weekend!