Happy Trans Awareness Week from TJFP!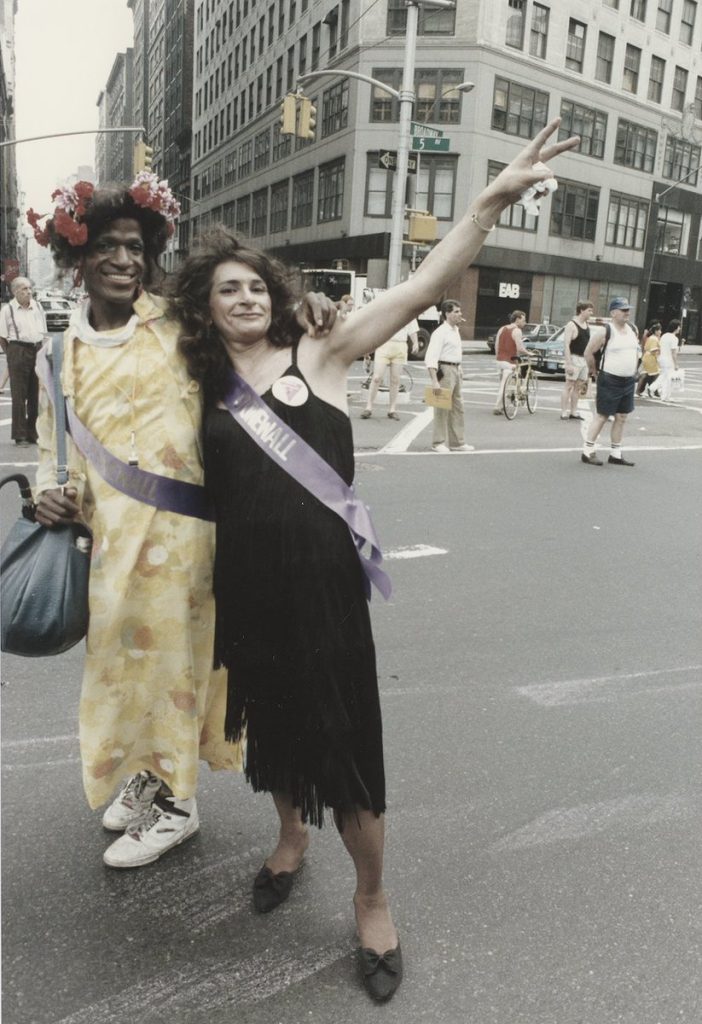 Happy Trans Awareness Week! Were you aware that…
– For every $100 awarded by U.S. foundations, only .04 cents supports transgender communities.
– In 2016, a survey of 455 trans justice groups across the globe found that only half of these groups had any paid staff at all–meaning that the rest are doing life-saving work with little to no compensation.
– Trans organizations often operate with very low budgets: three-quarters of our grantees in 2019 had annual budgets under $50,000, as did three-quarters of the groups worldwide from the survey above.
Are you also aware that…
– Trans community, trans activism, and trans leadership have persisted throughout time. Grassroots, BIPOC- and trans-led groups like STAR (co-founders Sylvia Rivera and Marsha P. Johnson pictured above) have worked to feed, house, and care for our trans siblings for decades. Despite so many barriers to resources, we have fought with ferocity and love, and we will continue to do so!
– You can discover more about our amazing grantees through our website's interactive map and lists of grantees from our 8 years of funding! No matter the political changes occurring on the national stage, the grassroots are where the effects will be felt–and where so much of the vital work will be done. Take a look at the work that's happening in your area. We encourage you to donate, volunteer, or do what you can to support!
Sources:
Funders for LGBTQ Issues–2018 Tracking Report
American Jewish World Service, Astraea, and Global Action for Trans Equality–The State of Trans Organizing, 2nd Edition
Trans Justice Funding Project–2019 Annual Report