From the Ground to the Sky Tour in Montana and South Dakota!
On this Giving Tuesday the Trans Justice Funding Project encourages to give where your heart desires! There are so many groups working on critical issues to keep trans communities alive and strong and they need our support.
Also, please stay with us as TJFP continues to travel over the next several months, listening to trans, Two Spirit and gender non conforming organizers in their respective homes.  There is so much powerful work happening in small towns, rural areas and beyond and we can hardly wait to share what we are learning with you.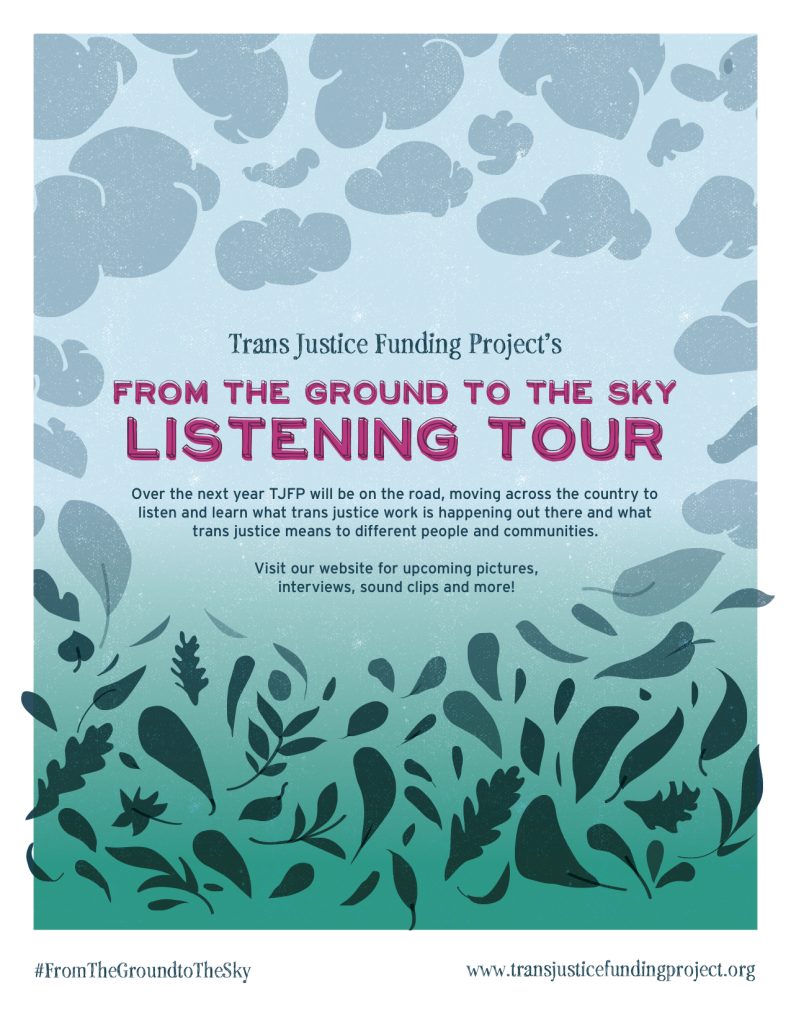 A special thank you to the good people in Montana and South Dakota who graciously gave their time to meet with us last week.
David Herrera, Montana Two Spirit Society, Bree Sutherland and Acton Seibel, Gender Expansion Project, Kay Whitlock and Mija Dandilion, Tamara Jeanne Urban, Equality South Dakota and Kendra Heathscott, The Center for Equality.  It was such an honor to sit down with all of you!