Today! Another Country! A fundraiser for TJFP
Right now in Brooklyn, a very sweet event is happening featuring amazing queer country artists!  Music, delicious food and after the artists get paid, remaining proceeds will be donated to TJFP.  Please come stop by if you can!
Today! Another Country!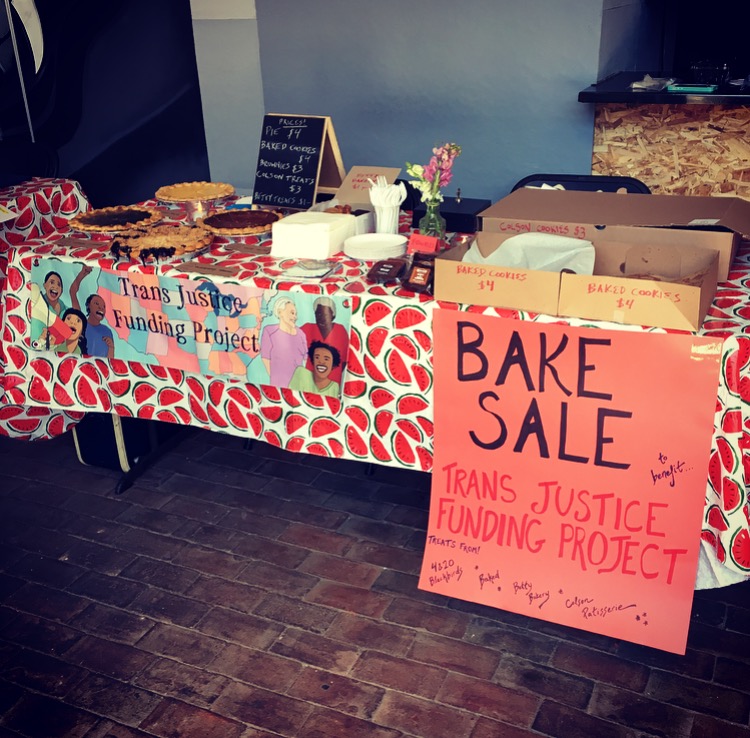 This is the anti-July-4th, all-day, all-out extravaganza you've been waiting for! 13 amazing queer, trans, and/or poc bands. A giant bake sale to benefit the Trans Justice Funding Project. DJ Nath Ann Carrera. Host Heather María Ács. Tacos from the Kimchi Taco Truck. What is country music? Who is it for? Come envision another country with us on Sunday, July 2nd!
Bake sale sweets donated by 4 & 20 Blackbirds, Baked, Betty Bakery, and Colson Patisserie!
Tickets are $10-$20 sliding scale* for the day-long festival. Please pay what you can to support our musicians! No one ever turned away for lack of cash!  Any profits from the day, after all the musicians get paid, will also be donated to TJFP.
***Littlefield has an accessible front entrance and all-gender, single stall, accessible bathrooms***
Schedule:
(Here's what time you should plan to be there if you want to make sure to catch these performers)
2:00
Nath Ann Carrera
Lindsey Wilson & Michael Buckley
DK & the Joy Machine
4:00
Audrey Zee Whitesides
AJ Lewis & Friends
Yva Las Vegass
6:00
The Paisley Fields
Elias Krell
Viva
Starting at 7:00, DJ Nath Ann Carrera will keep us dancing between sets!
8:00
Ganessa James
Karen & the Sorrows
Cactus Rose
10:00
My Gay Banjo
More about the performers:
Our host for the evening portion of the show, Heather María Ács
www.heatheracs.com
My Gay Banjo
www.mygaybanjo.com
Cactus Rose
www.kandiacrazyhorse.com
Karen & the Sorrows
www.karenandthesorrows.com
Ganessa James
www.ganessajames.com
Elias Krell with special guest Jim Altieri
www.eliaskrell.com
The Paisley Fields
www.thepaisleyfields.com
Johnell Lawrence
www.thedapperviolist.com
DK & the Joy Machine
www.dkandthejoymachine.com
Lindsey Wilson & Michael Buckley
soundcloud.com/linzsounds
Photographs by the incomparable Syd London
Trans Justice Funding Project
www.transjusticefundingproject.org
TJFP is a community-led funding initiative that supports grassroots, trans justice groups run by and for trans people. TJFP centers the leadership of trans people organizing around their experiences with racism, economic injustice, transmisogyny, ableism, immigration, incarceration, and other intersecting oppressions.
"I imagine one of the reasons people cling to their hates so stubbornly is because they sense, once hate is gone, they will be forced to deal with pain."
—James Baldwin, Another Country