Introducing 2021 TJFP Community Grantmaking Fellow, Xoài Phạm!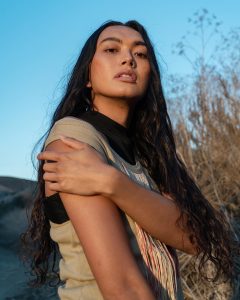 TJFP is so excited to introduce the first of our six Community Grantmaking Fellows, Xoài Phạm!
Xoài is a Vietnamese trans person in a complicated relationship with womanhood. She descends from a long legacy of warriors, healers, and shamans. Her family arrived in California as refugees after the United States pillaged Southeast Asia. Her life's work is in dreaming new futures where we are all limitless. She makes those dreams a reality as a poet, essayist, editor, and collaborative educator. Her work often explores the roots of violence and small intimacies. She is currently the digital program manager of Transgender Law Center and trans subject editor of Autostraddle. She's also utilizing her skills to fight the deportations of Southeast Asian refugees with Mekong NYC, and is additionally serving on the board of TURNNT, which studies the factors that determine health outcomes for trans women of color in New York City. One day, she'll be writing stories for film and TV. In the meantime, her relationship to the industry is through modeling and acting. Her idea of heaven is eating fruits beside the ocean.
Thank you for joining us, and we're honored to build with you!