Staff
Gabriel Foster, Co-founder and Executive Director
gabriel@transjusticefundingproject.org
(He/Him)
Gabriel Foster is a black, queer, trans, 'momma's boy' who's returned to his home Seattle, WA, most recently from New York. From age fifteen to twenty-six he went from a program constituent to program staff in the American Friends Service Committee's GLBTQ Youth Program. Gabriel has worked with the Northwest Network of bisexual, trans, lesbian & gay survivors of abuse helping to create their youth programming in Seattle; at SPARK Reproductive Justice Now with LGBTQ youth of color and allies in Atlanta, GA; the Leeway Foundation, supporting women and trans people creating art and social change in Philadelphia, PA and provided outreach for the Johnathan Lax Fund at the Bread and Roses foundation in Philadelphia, PA. Gabriel is also a former staff member of the Sylvia Rivera Law Project, a retired disco dancer extraordinaire and lover of memes!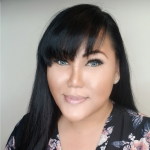 Cathy Kapua, Deputy Director

cathy@transjusticefundingproject.org
(She/Her)
Cathy has worked with the transgender community since 2003, first starting off as a Peer Educator at Kulia Na Mamo, then eventually moving on to become the Transgender Service Manager at the Hawaii Health & Harm Reduction Center. Cathy is proud of her academic accomplishments in the University of Hawaii- West Oahu where she received a B.S. in Public Administration and continues to use these skills to help her Native Hawaiian community. She has been successful in advocating for transgender programming and providing culturally competency trainings throughout the nation but prides herself mainly on being a role model for younger transgender women in Hawai`i.
Marin Watts, Director of Operations and Communications
marin@transjusticefundingproject.org 
(He/Him and They/Them)
Marin is a queer, trans, Pilipinx-American multimedia artist who is deeply committed to social justice and moving resources to grassroots and trans movements. Over the years, they have been involved with many grassroots media projects, as an artist and media educator. He is constantly exploring art and media as a tool for change and can often be found getting messy in his art studio. When he's not in the office or the studio, he can be found walking his sassy dog at Prospect Park in Brooklyn with their partner or adventuring on a bicycle.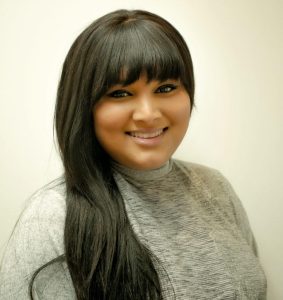 Nicole Fernandes, Administrative Director
nicole@transjusticefundingproject.org 
Nicole has strong experience in administrative roles, including roles in nonprofit and grassroots organizations.  Some of Nicole's experience includes serving as an Information and Referral Specialist at The Center and most recently serving as the Finance and Administrative Associate at Funders for LGBTQ Issues. When she isn't working, Nicole loves to play with her acrylic paints and tend to her plant babies. She is very excited to bring the skills she's learned along her journey to serve the trans community.
Demian Yoon, Associate Director of Operations

demian@transjusticefundingproject.org  
(He/Him)
Demian Yoon is a bi and trans Korean-American from New York. After studying English and Religion at Haverford College, he has worked in education (both indoor and outdoor) and philanthropy (both queer-focused and not), and is thrilled to be working at TJFP, his political home. Currently, he resides in suburban Connecticut with a partner and two sweet fur babies–a dog and a geriatric cat. In his free time he writes, takes long walks, and makes a mean frittata.
Karen Pittelman, Co-founder

(She/Her)
Karen is the author of Resource Generation's Classified: How to Stop Hiding Your Privilege and Use It For Social Change and co-author of Creating Change Through Family Philanthropy. In 1999, she dissolved her $3 million trust to co-found the Chahara Foundation, a fund run by and for low-income women activists in Boston. She's been organizing people with class privilege ever since. She lives in Brooklyn where she works as a writer and a writing coach, and sings with her country band Karen & the Sorrows.
Community Grantmaking Panels
Each year, we bring together a new group of trans and gender non-conforming activists from across the country to choose our grantees. 
2022 Community Funding Fellows
Bunnie Wells Cruse (She/ Her)
Bunnie Wells Cruse is a Mexican-American Trans Woman and lives in Albuquerque, New Mexico. Bunnie is currently Board Chair of The Transgender Resource Center of New Mexico , Queen Mother of The Imperial Sovereign Court of New Mexico and on the board of A Light in The Night Community Outreach. Bunnie is the cofounder of what is now the NM HIV WALK and founder of #BunnieBags that helps feed trans and non binary folx. Bunnie is passionate about feeding her community and fundraises year round to do so.
This year Bunnie is celebrating 16 years of recovery from meth addiction, being homeless and survival sex work. In 2021 she graduated from EMERGE, a program that teaches woman and non binary folx to run for public office. She is the first trans woman to take the EMERGE program in New Mexico and was elected class speaker by her peers. Bunnie ran to be appointed to the New Mexico House of Representatives, while she didn't win she is super proud that she did it. Bunnie is the first out trans woman to run for any public office in New Mexico. Bunnies mentors in politics are Secretary of The Interior Deb Haaland, New Mexico Secretary of State Maggie Oliver Toulouse and Governor of New Mexico Michelle Lujan Grisham.
Bunnie is currently an administrative assistant out of the Office of The Governor and is assigned to the New Mexico Department of Healths contact tracing unit. Bunnie also works in a nightclub, Effex, on the weekends where she is able to talk and get to know community members. On a personal note Bunnie is engaged and plans on getting married summer of 2022.
Ashe Helm-Hernández (They/Them)
Ashe Helm-Hernández is a queer nonbinary Southern Black butch with roots in Louisville, KY. Ashe holds a Bachelor of Arts degree in Studio Arts from the Hite Art Institute at the University of Louisville. They have 20 years of experience in youth organizing and leadership development and Human Rights to Education advocacy as a cultural worker and artist. Ashe is currently the National Program Manager for GSA Network, a next-generation LGBTQ+ racial and gender justice organization. Their background also includes teaching adult education, youth mentoring, advocacy and development, and anti-oppression community organizing. Ashe's cultural organizing background and their own political artwork have led them to co-create and co-curate a number of projects and practices of cultural solidarity with grassroots organizations AgitArte, Southerners On New Ground (SONG), the Georgia Latino Alliance for Human Rights, and the #NOT1MORE deportation national campaign (which evolved into the national organization Mijente). Ashe is co-founder & Project Director of Tiger's Eye Collective: Queer Security Cultural & Educational Project. Ashe is passionate about the safety of all our people and curating safe spaces for trans-masculine-identified and genderqueer folks to connect, build collective leadership, and advance political unity across southern states, and across gender and sexuality.

Dr. Tatyana Moaton (She/Her)
Dr. Tatyana Moaton is the CEO, and Principal Consultant for Envision Consulting, one of the first black trans led consulting firms in the country. She has extensive experience working in Human Resources championing strategic initiatives geared towards Diversity & Inclusion. She is currently in the role of a Senior Capacity Building Specialist with San Francisco Community Health Center. Tatyana is a veteran of the U.S. Armed Forces, serving honorably as an Intelligence Officer in the US Army. She was reared in the City of Chicago and attended college in Milwaukee, WI. She recently obtained her Doctorate of Philosophy In Management Science.
She is a staunch advocate for the Trans community and has worked with the American Civil Liberties Union as a spokesperson for Trans litigation and LAMBDA Legal. Working with the U.S. Center for Disease Controls, Science Application Team as a consultant to develop the first intervention geared towards the transgender targeted population.
Tatyana is a faculty member of Transgender Strategy Center and has worked with organizations and companies such as AIDS United, NMAC, Gilead, Merck, Elton John AIDS Foundation, and The Black AIDS Institute.
Monserrat Padilla
Monserrat joined the Satterberg Foundation in July 2021 as a Program Officer. Prior to joining Satterberg, Monserrat was the Director of the Washington Immigrant Solidarity Network; a multiracial, multilingual, and multi-faith statewide coalition that came together due to the 2016 elections to protect immigrant rights.
Monserrat has worked at the state and national level for over 12 years building the capacity of grassroots organizations through programs and advocacy campaigns to foster community development for LGBTQ+, immigrants, and people of color. Under COVID-19, Monserrat mustered state policy wins that brought economic relief for Washington state undocumented immigrant residents through direct cash assistance, legal support, and access to healthcare.
Monserrat grew up undocumented in the United State since the age of two and is a beneficiary of Deferred Action for Childhood Arrivals (DACA), an executive program under the Obama Administration, for which she helped shaped blueprint policy.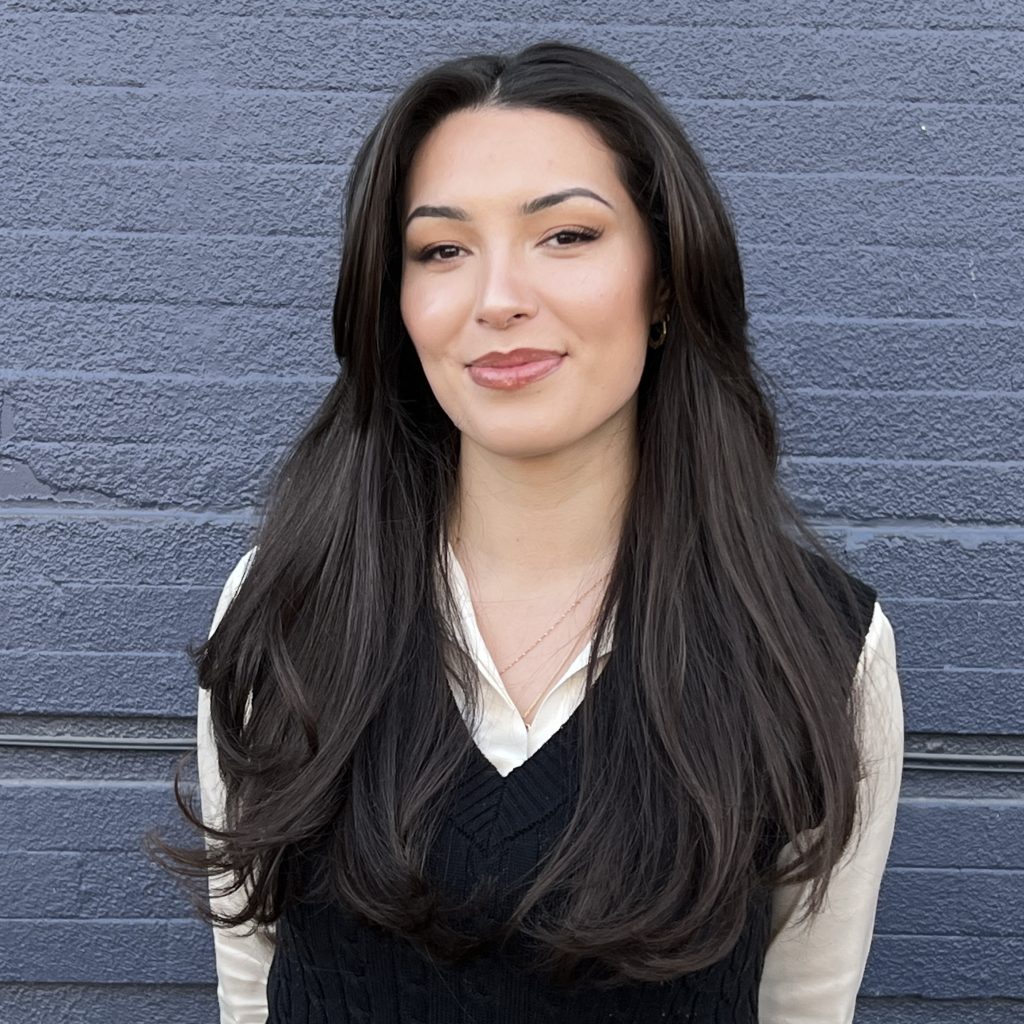 Evelyn Quintana
Evelyn is a shapeshifting gender-expansive herbalist, plant enthusiast, and nurturer. Evelyn's lived experience as a queer Mexican immigrant, sex worker and proximity to state violence has positioned them to become a lifelong accomplice for reproductive justice, abolition, decolonization and disability justice.
Evelyn's introduction to philanthropy was as a Third Wave Fund 2019 Sex Worker Giving Circle Fellow, which awakened a deep appreciation for the need and power of social justice philanthropy.
Now, Evelyn supports Groundswell Fund's grantmaking as their Grantmaking Program Associate. Evelyn is a Funders for LGBTQ Issues 2020 GUTC (Grantmakers United for Trans Communities) fellow, Third Wave Fund 2021 Sex Worker Giving Circle Advisor, and Trans Justice Funding Project 2022 Community Funding Fellow. Their goal is use their leadership, grantmaking skills and fundraising knowledge to disturb and challenge what traditional philanthropy looks like.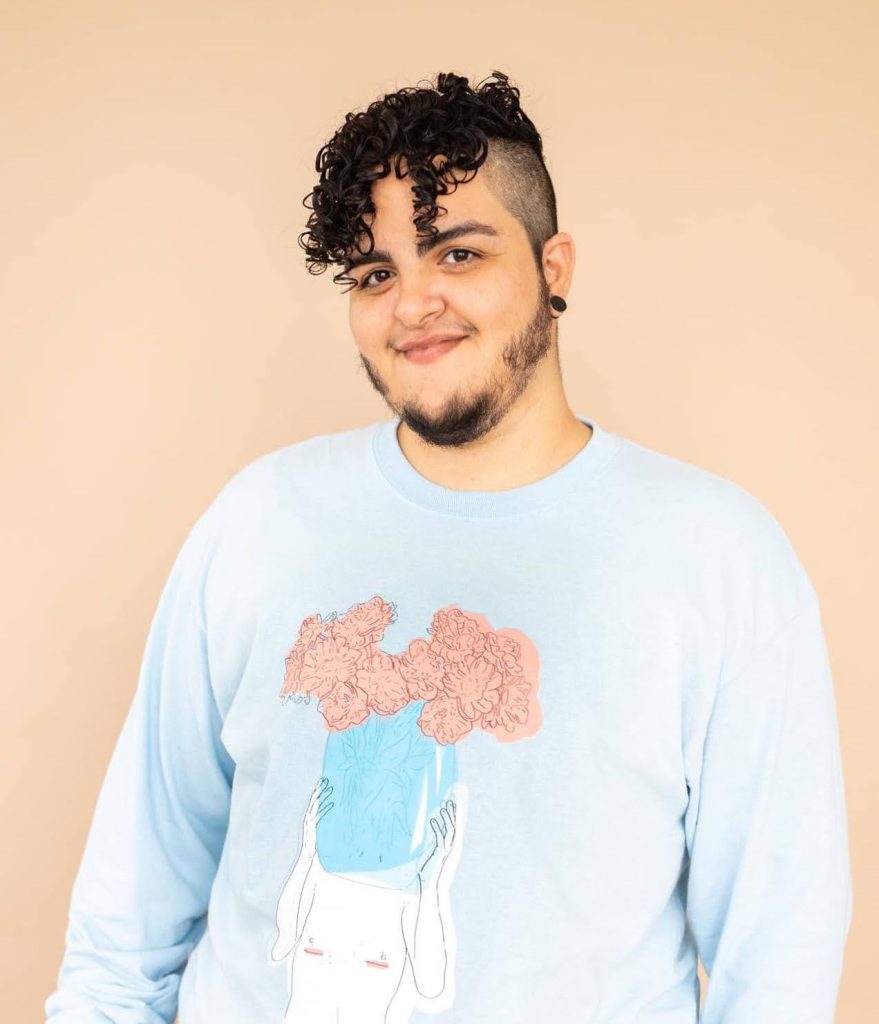 Maximilián Vega-Vélez(He/They)
Max is a soft trans masculine, non binary, cuir and intersex person. Rematriated to the west side of the archipelago of Borikén (Puerto Rico) after being displaced to NYC aft Hurricane María. Transfeminist artist and community organizer. They are part of the artists in residence of Taller Libertá (@taller.liberta). Creator of Girasoles (@girasoles.arte), their personal project that uses art and design for healing, justice and liberation. Co-founder of Círculo Violeta (@circulovioletapr) an artist collective whose mission is to co-create trans, intersex, fat and disable narratives from Puerto Rico. Max's current art work explores his bodily HRT transitions in relationship to exploring pleasure, euphoria and jayaera. Max is currently the Coordinador of the Sylvia Rivera & Christina Hayworth Initiative (SylC). SylC is a participatory grantmaking initiative that supports the dreams of grassroots groups led by trans and non-binary people in Borikén (Puerto Rico).
Our Support Team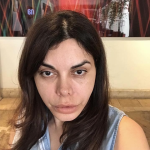 Cristina Herrera, Community Grantmaking Meeting Coordinator
Cristina founded the Translatina Network back in 2007, in order to organize and empower the transgender immigrant community through leadership development and education.  Over the years she has served on countless panels, committees, and boards in order to provide expertise on effective HIV prevention and community organizing. Cristina has been presented with awards and recognition by NYC DOH, The AIDS Institute, City Council , the Queens Borough President and many organizations.
Cristina was formerly the Trans Program Coordinator  at the Lesbian, Gay Bisexual & Transgender Community Center (The Center), where she worked for eleven years. She oversaw the workforce development program that is specifically designed to meet the needs of the TGNC community. She has been working in the field of HIV prevention, advocacy and community organizing for almost 20 years.
Our Facilitators, Past & Present
Andrea Jenkins is a Poet and Writer living and working in the Twin Cities. She is currently employed by the Minneapolis City Council as a Senior Policy Aide. As an African American, Out Transgender Woman she has faced her share of significant challenges, however she continues to move on with grace, dignity and pride. Andrea has worked on several causes to improve the the lives of young TG Women of Color, to help them realize that sex-work is not the only occupation they have to rely on. She was the Program Director for the All Gender Health Seminars hosted by the Program in Human Sexuality at the University of Minnesota, and serves on the board of Out Front, MN. Nationally, she was grant panelist for the Out Fund at the Funding Exchange in New York City, and she served as a consultant for the first ever Transgender Consultation at the Centers For Disease Control in 2005. Andrea's work work has appeared in several publications, journals and websites, including The International Journal of Transgenderism. She has performed with Leslie Feinberg, Kate Bornstien and Minnie Bruce Pratt to name a few. Andrea has a B.A. in Human Services, a M.S. in Community Economic Development and an MFA in Creative Writing at Hamline University.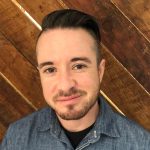 Nico Amador grew up in California and is now a trainer, organizer and writer based in Philadelphia. Nico got his start as a trainer working with youth around issues of oppression and leading workshops on the impacts of militarism and the prison industrial complex on people of color. As part of the Fellowship of Reconciliation's Nonviolent Youth Collective, Nico helped to train volunteers preparing to do human rights work in Colombia, led week-long retreats on nonviolence and social justice, and organized a California arts and education tour.
As part of Training for Change, Nico has led workshops in the US, Canada and Europe for groups such as Choice USA, Iraq Veterans Against the War, the Energy Action Coalition, Greenpeace, the National Youth Advocacy Coalition, the National Gay and Lesbian Task Force, the Earth Quaker Action Team, the New Sanctuary Movement, Prometheus Radio Project, and the Diverse City Fund.
Nico is also an experienced community organizer who has participated in grassroots efforts for prison abolition, urban farming, and keeping casinos out of residential neighborhoods.  Most recently he led a campaign that successfully changed a policy that was causing harassment of transgender riders on Philadelphia's public transportation system.
He has authored articles such as "Lessons from the Borders: Empowering Participants with Disabilities and Transgender Participants" and "Into the Streets! Training as a Tactic" and has published poetry in a few small journals and anthologies.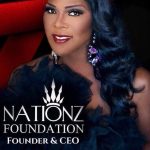 Zakia McKensey  
Zakia is a native of Richmond, Virginia. She has been an active member of the LGBTQ community. For many years Zakia was a national performer and pageant competitor. She is a former Miss Gay Black America,  Miss Black National, Miss International Supermodel, Miss Godfrey's and Miss Virginia Capitol Pride. She has worked for Fan Free Clinic where she was instrumental in creating the Transgender Clinic as well as Richmond City Health District, where she was a Disease Intervention Specialist and also the 1st African American Transgender Women to ever work for the health district.
October of 2015 she opened the Nationz Foundation a 501C3 organization that provides advocacy for transgender individuals as well as offering HIV/STI testing, Food Pantry, Emergency Housing and other supportive services to the Greater Richmond Metropolitan Area. Recently she acquired an RV to create a mobile testing unit to offer her services in communities where transportation is a barrier to access testing or safer sex items and food.
Zakia also works for the Virginia Anti-Violence Project where she serves as the Transgender Advocate, assisting individuals who have experiences of violence. She was named a 2018 Outstanding Virginian, by Equality Virginia. Zakia was honored with a Firework Award by Virginia Pride in 2018. In her free time she enjoys time with family and friends, traveling, competing and attending pageants, cooking and spending time with her dog Japan.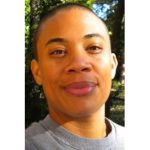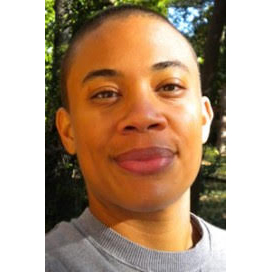 Glo Ross is originally from Los Angeles, CA and currently lives in Atlanta, GA. As a full-time gender-queer lover of all animals and the earth, Glo is committed to building the world we all deserve to live in by organizing power in our communities and actively practicing compassion for all beings day to day. Currently, Glo works in the public sector as a policy analyst on environmental issues. In previous lives, Glo directed campaigns at FIERCE! to build power among LGBTQ youth of color in New York City, has helped lead anti-police brutality organizing in Atlanta, and has facilitated numerous youth organizing trainings for college students across the country. In the past eight years, Glo has also supported community-based organizing strategy through technical assistance and issue research. When not facilitating or conducting research, you can find Glo hiking with their pups (two lovable rescued pit bulls), trying out a new vegan recipe, or road-tripping to the beach.