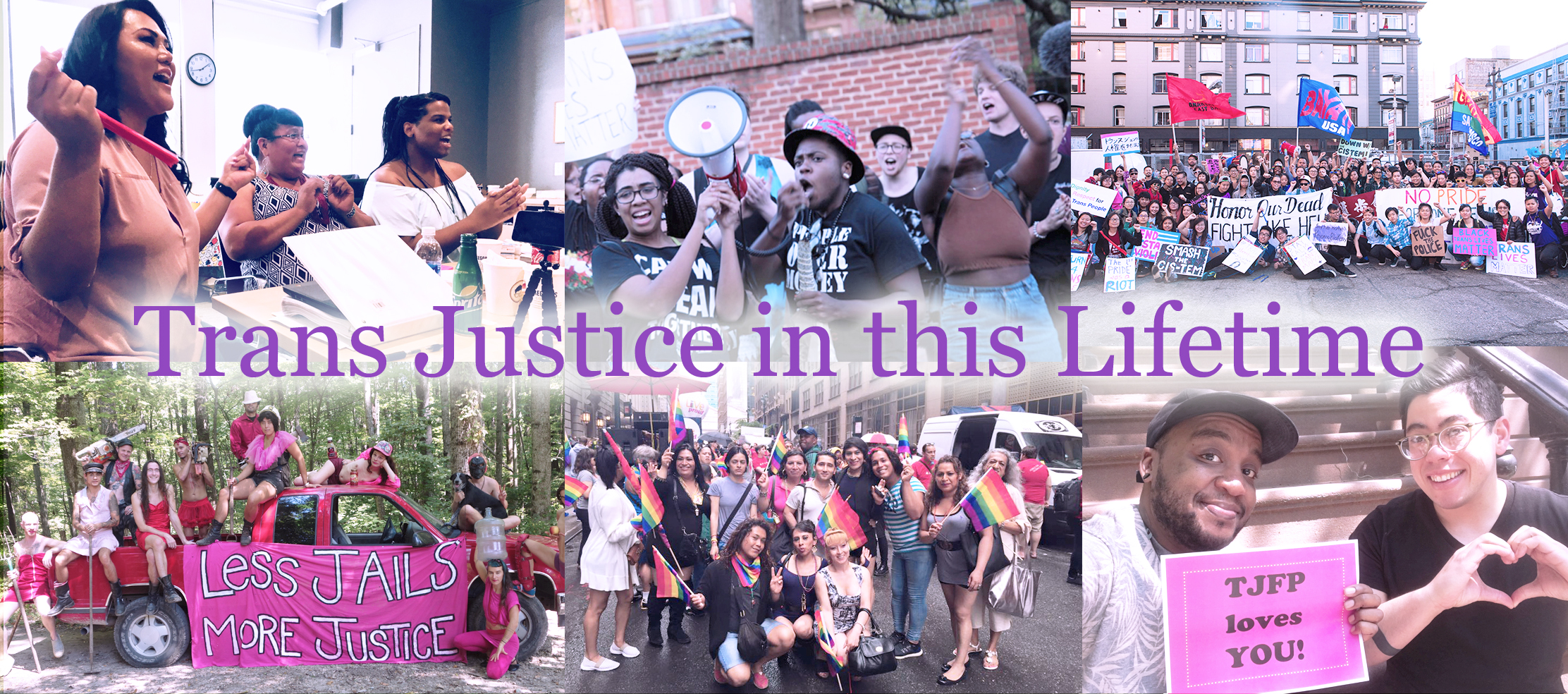 We exist because of you and we remain because you're still with us.
2018 marks TJFP's sixth year of grantmaking, working with trans and gender non-conforming leaders, and honoring the work of grassroots trans-led organizing and activism. Last year, many of you made it possible to distribute HALF A MILLION DOLLARS amongst 153 groups across the county!  We've been able to do more than we ever imagined because our community and family is so fiercely committed.
In our sixth year of funding we've received a record-breaking 216 applications from groups around the country!
To date, TJFP has received 879 applications and given away ove­r 536 grants totaling more than $1.3 million dollars through our community-led process. It's because of all of you who have provided so much community love and support that we are able get all this done.  We've been able to do more than we ever imagined because our community and family is so fiercely and committed.
Please join us again to ensure our communities have the support they need and deserve-as they make a better way for trans communities locally and nation wide. So let's raise some money together!

Let's raise $50,000 before

May 15th!
Celebrating 6 year of supporting and trusting trans leadership!
From $1 to $50,000, there's no donation too big or too small. Every dollar you give will go directly to this year's grantees.  Each year the trans community is faced with enormous challenges and we have to remain committed to each other and our people. We have to support the work of trans-leadership and grassroots organizing.
"I am literally surprised and in tears. This grant gives us the boost of confidence we've been needing in these terrible times. Thank you from the bottom of our hearts!"
— 2017 TJFP Grantee

These are just a few of the many groups we've funded in 2017.
Check out this directory of our grantees and applicants for more inspiration.
What We Do and Why We Do It
The Trans Justice Funding Project (TJFP) is a community-led funding initiative founded in 2012 to support grassroots, trans justice groups run by and for trans people. We make grants annually by bringing together a panel of six trans justice activists from around the country to carefully review every application we receive. We center the leadership of trans people organizing around their experiences with racism, economic injustice, transmisogyny, ableism, immigration, incarceration, and other intersecting oppressions.

We encourage you to check out TJFP's From the Ground to the Sky videos for an introduction to the amazing trans activists, organizers, and healers in our community. We're constantly update the page, so check back throughout the year!
"We believe in the power of local, grassroots groups to respond to people's immediate and long-term needs, to help create compassionate, resilient communities, and to fight for lasting systematic change."

Other Ways You Can Help
As a community, we have the ability to uplift and support each other in so many ways and this project is just one example in a long-history of community-led resistance and action. For folks not able to contribute through monetary donations, there are so many other ways to help. Right now, we'd be especially grateful for your help in spreading the word about this campaign!