2021 Community Funding Fellows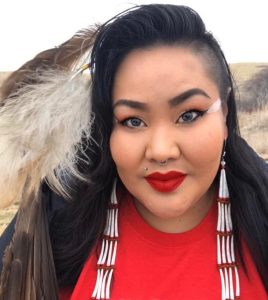 Candi Brings Plenty (They/Them/Theirs)
The Two Spirit Nation was not only just an encampment at the Očeti Šakowin camp at Standing Rock during the NoDAPL movement, it was a movement within a movement. Candi Brings Plenty is a Two Spirit Water Protector and Land Defender, who initiated Two Spirit visibility and awareness during the largest historical gathering of nations while decolonizing ceremonies and reclaiming space in sacred circles for Two Spirit relatives.
Candi Brings Plenty, Wakinyan Tunwanpi Iyoyanpa Win (Bright Lightening Womxn), is an Oglala Lakota Sioux, Queer Indigenous, Non-binary Two Spirit. They are a protector of the sacred and activist for Indigenous justice. Their red lipstick is their war paint, as they take their place on the frontlines as a Two Spirit Warrior Queen. They continue to educate and advocate throughout Turtle Island sharing their experience as a frontline Two Spirit Water Protector and as a Land Defender. They are a fierce Missing and Murdered Indigenous People's advocate. They are a Spiritual & Wellness Practitioner who elevates traditional methods of trauma healing.
Candi Brings Plenty is a direct descendent of Crazy Horse's band and is an ancestral survivor of the Wounded Knee Massacre. They continue to stand in the face of the colonizer to protect the sacred and Unći Maka. They currently live in the Black Hills, in Rapid City, SD where they work as the first ACLU Indigenous Justice Organizer for the South Dakota, North Dakota & Wyoming region. They are incorporating Indigenous methods and constitutional rights to bring awareness and protection for frontline warriors to exercise their civil liberties.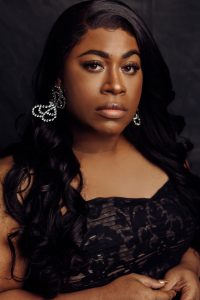 Dominique Morgan (She/Her)
Dominique is an award-winning artist, activist, and TEDx speaker. As the Executive Director of Black and Pink, the largest prison abolitionist organization in the United States. She works daily to dismantle the systems that perpetuate violence on LGBTQ/GNC people and individuals living with HIV/AIDS. Partnering her lived experience of being impacted by mass incarceration (including 18 months in solitary confinement), with a decade of change-making artistry, advocacy, and background in public health, she continues to work in spaces of sex education, radical self-care, and transformative youth development with intentions of dismantling the prison industrial complex and its impact on our communities. Ms. Morgan is a 2020 Ten Outstanding Young Americans Award recipient, NAACP Freedom Fighter Award recipient, and 2020 JM Kaplan Innovation Prize recipient. Her new album Pisces In E Flat Major is available on all platforms and her book "Sex Ed for System Facing People" will be available Jan 2022. Find out more about Dominique at www.dominiquemorgan.com. Check out her TEDxTalk on Resilience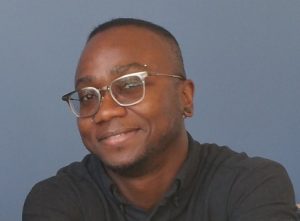 Ola Osaze
Ola is a trans masculine queer of Edo and Yoruba descent, who was born in Port Harcourt, Rivers State and now resides in Houston, Texas. Ola is the Co-Director for the Black LGBTQ+ Migrant Project and has been a community organizer for many years, including working with Transgender Law Center, the Audre Lorde Project, Uhuru Wazobia (one of the first LGBT groups for African immigrants in the US), Queers for Economic Justice and Sylvia Rivera Law Project. Ola is a 2015 Voices of Our Nation Arts workshop (VONA) fellow, and has writings published in Apogee, Qzine, Black Looks, and the anthologies Black Futures and Queer Africa II.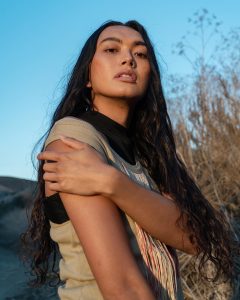 Xoài Phạm
Xoài is a Vietnamese trans person in a complicated relationship with womanhood. She descends from a long legacy of warriors, healers, and shamans. Her family arrived in California as refugees after the United States pillaged Southeast Asia. Her life's work is in dreaming new futures where we are all limitless. She makes those dreams a reality as a poet, essayist, editor, and collaborative educator. Her work often explores the roots of violence and small intimacies. She is currently the digital program manager of Transgender Law Center and trans subject editor of Autostraddle. She's also utilizing her skills to fight the deportations of Southeast Asian refugees with Mekong NYC, and is additionally serving on the board of TURNNT, which studies the factors that determine health outcomes for trans women of color in New York City. One day, she'll be writing stories for film and TV. In the meantime, her relationship to the industry is through modeling and acting. Her idea of heaven is eating fruits beside the ocean.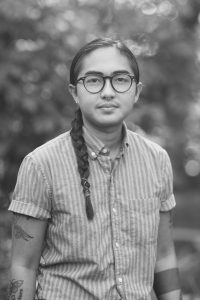 Loan Tran
Loan Tran is a migrant originally from Ho Chi Minh City, Viet Nam currently organizing in Durham, North Carolina. For more than a decade they have been involved in liberation struggles for migrants, LGBTQ people, communities of color, and youth and students.  As a writer, their work has been included in publications such as The Solidarity Struggle: How People of Color Succeed and Fail At Showing Up For Each Other In the Fight For Freedom (2016) and Gendered Lives: Intersectional Perspectives (7th Edition, 2019). They are known for their piece, Calling In: A Less Disposable Way of Holding Each Other Accountable, released on Black Girl Dangerous in 2013. They firmly believe only a movement rooted in solidarity across identities, geographies, and issues can transform our lives. They are a member of the board of directors of the Highlander Research & Education Center; co-chair the Third Wave Fund Advisory Council; and advise the Andrus' Family Foundation's Visionary Freedom Fund. Currently they are spending time slowly: cooking for friends and family, writing, and digging in the dirt.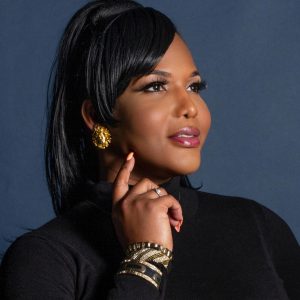 Toi T. Washington
"A person can forget what you did or said, but they will never forget how you made them feel. If I can help somebody along the way, then my living is not in vain."
This is the mantra Toi T. Washington lives by daily. A native of New Orleans, Louisiana, Ms. Toi Washington is a community engagement specialist, organizer, and activist with over a decade of experience in LBGTQ rights. Ms. Washington currently works with TAKE Resource Center in Birmingham, AL. as the Director of Programs as well as the Program Developer of the Trans Women of Color (TWOC) Healing Project. With a directive on LBGTQ rights, equality and equity, Ms. Washington has successfully positioned herself to be able to effectively address issues that are systemic to trans women of color and LBGTQ individuals alike. Ms. Washington uses her platform to guide herself as well as her community both professionally and personally.
2020 Community Funding Fellows
Christopher Cuevas
As the Executive Director of QLatinx, Christopher Cuevas provides vision, energy, and leadership in the fulfillment of the mission and vision of the organization, working to advance the visibility of and empower LGBTQ+ Latinx communities and create spaces that foster growth and healing.
A lifelong peace practitioner, educator, and community organizer, Christopher leads their work for cultural transformation by centering the unapologetic and unwavering power of radical love. A child of undocumented immigrants and a queer person of color, Christopher interconnects their lived experience and drives the necessary heart work of building a culture of peace, compassion, and change through advocating for LGBTQ+, immigrant, and racial justice movements.
Through their work with state, national, and transnationally recognized initiatives and organizations, Christopher has led conversations and facilitated education campaigns specifically addressing structural racism, health equity, and LGBTQ+ issues.
Nicole Fernandes

Nicole Fernandes is a South Asian Trans Woman new to the world of philanthropy. She comes from a more direct service and grassroots background, having worked at the LGBT Center of New York, and participating as a fellow at the Sylvia Rivera Law Project. Currently, she is the Finance and Administrative Associate at Funders for LGBTQ Issues where she is beginning her career in philanthropy. Nicole finds joy in binge watching shows with her sisters and making a mess with acrylic paints. She is thrilled to become a part of the TJFP family in any capacity and is eternally grateful for this amazing opportunity to connect with her community.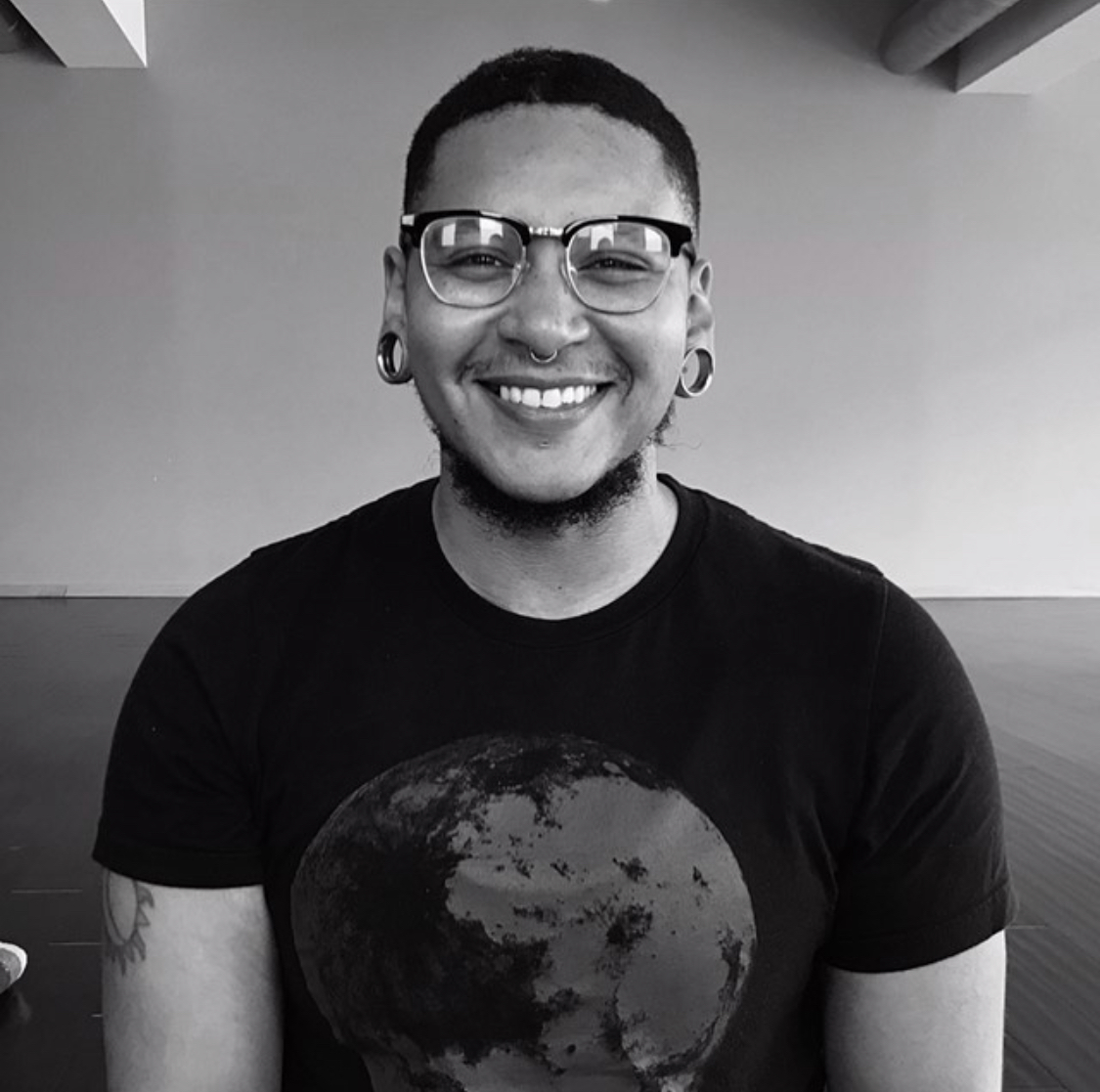 nathaniel gonzalez
nathaniel is a facilitator & organizational development consultant whose work focuses on supporting local and national progressive non-profits in growing their work.
Rooted in healing justice practices, nathaniel, specializes in facilitating intersectional: process consultation, strategic planning, leadership development, organizational culture change, program development, and decision-making strategies. He also has a deep familiarity with Board development, conflict mediation, and onboarding processes.
He observes silence most Mondays, spells his name lower case, is the founder of For the Culture, listens to music loudly, and giggles deep belly giggles at inappropriate moments. He questions capitalism but loves new sneakers. And truth be told, when he asks how your day is, he genuinely wants to know.
Kayla Rena Gore

Kayla Rena Gore works to help to coordinate homeless services, conduct direct outreach and advocate for the rights of TLGBQ people, especially  transgender women as the Co-Founder and Executive Director of My Sistah's House. She studied Sociology at Southwest. Her organizing work has includes fighting for housing equity for all people who are chronically homeless and advocating for the just treatment of transgender people by law enforcement, prison abolition and anything tied white patriarchy or rooted in Anti-Blackness. Her work has and always will be intersectional in not only in theory but in action.
Agaiotupu Viena

Agaiotupu Viena is an unapologetic fa'afafine and trans woman from Amerika Samoa. She is a fa'afafineist, descendant of celestial navigators, cat mama, and lover of all things Pasifika. Agaiotupu works as the Director of TRANSform Washington, a program of Pride Foundation using public education, community organizing, and political advocacy to shift culture to keep trans communities safe by changing norms, hearts, and minds one story at a time. She is the Co-Chair for her political home, UTOPIA Seattle – United Territories of Pacific Islanders Alliance, a fa'afafine and trans womxn of color-led organization in Washington that serves the QTPI – Queer and Trans Pacific Islander – Community, and has been on the Board since 2012. She Co-Chairs for the first ever Washington State LGBTQ Commission and is honored to serve alongside Co-Chair and community icon, Marsha Botzer, and a truly brilliant group of Commissioners eager to put in the heart work. She is also the co-founder and core team member of the Trans Women of Color Solidarity Network in Washington which provides low to no-barrier funds to cover the basic needs of Two-Spirit, Black and brown trans women and femmes. She uses her lived experience to fight like hell for trans and gender diverse sex workers in Washington affected by lack of access to healthcare, education, employment, housing, and more. Seeing trans people in love, starting families, and traveling the world brings her joy.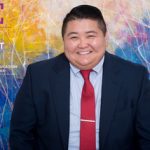 Emmett Schelling

Emmett Schelling is a South Korean trans immigrant by way of foreign adoption who leads the largest statewide trans led advocacy org in Texas. While his primary focus of work is on trans issues, his passion and understanding that individuals at their wholest and fullest are not impacted by single issues, but rather a myriad of issues that often manifest themselves in oppression and marginalization.
Before entering into movement/nonprofit work he came from corporate management after studying Business Management and Marketing in college. He felt compelled to invest deeper into the ongoing work towards collective liberation of trans folks after taking on various levels of community organizing and engagement combined with a series of eye opening events that pulled him into the work he currently does.
As well as currently serving as the Executive Director of Transgender Education Network of Texas (TENT) Emmett serves on the Community Council for Transform Houston, is a board member of Deeds Not Words, is a Co-Director for the TransFORWARD, a statewide trans powered research collective in Texas.
He resides in Houston with his better half, child, and two dogs.
2019 Community Funding Fellows
Sammie Ablaza Wills
Sammie is an enthusiastic queer, non-binary Pilipinx person with a vivid love for their chosen family, social justice, and grassroots organizing. They currently serve as director of APIENC, a trans and queer Asian and Pacific Islander grassroots organization in the SF Bay Area. Sammie's politic has come from witnessing xenophobia against their family, from fighting budget cuts to public schools, and from learning from queer Pilipino people in their communities. It's from this that Sammie has worked to trained hundreds of young, queer, trans, Asian people to lead from values of abundance and interdependence. Sammie is dedicated to ethnic studies, racial justice, and environmental justice, working closely in groups such as Asians4BlackLives and Movement Generation. Sammie believes that anything can be turned into a chant and brought onto the streets (literally and emotionally). At all times, they strive to learn more about their ancestors, practice vulnerability, and share stories.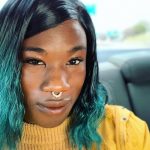 Micky Bradford

Micky B is a Black Trans Woman using cultural organizing to build the political leadership of Trans/GNC leaders across the South. Though a German born Army brat, Micky descends from the 1st free Black welders in Southwest Georgia. Her political development was grown through a village of white feminist lesbians, Black trans women, & HIV-positive Black gay men. Since 2015, Micky B co-founded & continues to curate "Southern Fried Queer Pride" (SFQP), a DIY art education non-profit and week long queer art festival. Through SFQP, she explores the nuanced intersections of queer performance art, installation, and film.
Micky has organized trans communities across the South as the 1st lead of the TLC@SONG program, where she co-organized against HB2 in NC, held a TGNC leadership convening in Nashville, TN, and organized a listening tour across the region. Currently, Micky works as the "Organizing Program Associate" for the Transgender Law Center, serves on committees funding trans-lead movement work, and trains organizations with the SUSTAIN Wellbeing COMPASS Center.
Micky is a proud member of the Pioneering House of Ultra Omni, member of Southerners On New Ground, graduate of the 2017 Sojourner Truth Leadership Circle, and 2018 Atlanta Pride Grand Marshal.
Micky B is a proud bisexual mama living and loving in Atlanta, GA. She loves fried vegetarian cuisine after a long day of voguing in resistance to the police state.
Sharyn Grayson
In 2006, recognizing the need for an expanded focus on innovative social justice projects and equity among community health and human services providers, Sharyn organized her own company and began operations in Oakland, CA. Today, the Nonprofit & Consumer Services Network (NPCSN) – offers a full range of professional business services and resources that launch, sustain, and support the economic growth, development, and continuity of community-based/grassroots organizations, nonprofit corporations, and small businesses that directly and positively impact the lives of all Transgender and LGBQI residents. Sharyn is CEO and Senior Consultant at NPCSN. The new home office has been relocated to Little Rock, Arkansas. Among her many achievements, she is also part of a small, but growing, list of minority Transgender women who own and operate businesses across the country.
Currently, she also serves as Chief Operations/Financial Officer at the Griffin-Gracy Educational Retreat & Historical Center (House of GG) – in Little Rock; a 'Trans-led' nonprofit organization she co-founded with world renowned 'Stonewall Pioneer', Trans Activist/Advocate, "Miss Major."
Sharyn's many professional business affiliations and alliances are extended across the U.S. She is a public speaker, trainer/facilitator, nonprofit business development consultant, grant writer, Transgender advocate, and highly respected 'senior' leader among the national TLGBQI neighborhood and healthcare community sectors.
Priyank Jindal

Priyank is a longtime transsexual, part time amateur Muay Thai fighter. They are a member of LeftRoots and a nurse practitioner. They love accessories, a gorgeous braid and fighting to end heteropatriarchy and racial capitalism.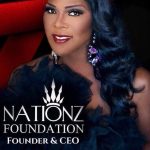 Zakia McKensey  
Zakia is a native of Richmond, Virginia. She has been an active member of the LGBTQ community. For many years Zakia was a national performer and pageant competitor. She is a former Miss Gay Black America,  Miss Black National, Miss International Supermodel, Miss Godfrey's and Miss Virginia Capitol Pride. She has worked for Fan Free Clinic where she was instrumental in creating the Transgender Clinic as well as Richmond City Health District, where she was a Disease Intervention Specialist and also the 1st African American Transgender Women to ever work for the health district.
October of 2015 she opened the Nationz Foundation a 501C3 organization that provides advocacy for transgender individuals as well as offering HIV/STI testing, Food Pantry, Emergency Housing and other supportive services to the Greater Richmond Metropolitan Area. Recently she acquired an RV to create a mobile testing unit to offer her services in communities where transportation is a barrier to access testing or safer sex items and food.
Zakia also works for the Virginia Anti-Violence Project where she serves as the Transgender Advocate, assisting individuals who have experiences of violence. She was named a 2018 Outstanding Virginian, by Equality Virginia. Zakia was honored with a Firework Award by Virginia Pride in 2018. In her free time she enjoys time with family and friends, traveling, competing and attending pageants, cooking and spending time with her dog Japan.
Úmi Vera

Úmi is a child of Tepehuan O'dami indigenous immigrant parents. She was born and raised half of her life in southeast L.A and currently resides in the Pacific Northwest. With 15 years of organizing experience predominantly in policy advocacy in the intersections of migrant and trans/queer grassroots organizing, she joined Familia: Trans Queer Liberation Movement as the Campaign Director.
She has executive leadership experience and was most recently the End Profiling Legislative Campaign Director at Unite Oregon, a refugee and immigrant rights organization. There she co-created Resilient Connections, a support group and leadership program for trans/queer refugees and migrant new arrivals. Umi is very passionate about her fellowship role at TJGP and she hope to continue building with TJGP incredible network of Trans lead movement building.
2018 Community Funding Fellows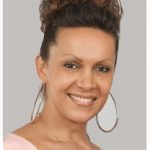 Keiva Lei Cadena  
Keiva Lei Cadena is a Native Hawaiian Transgender Woman. She was born and raised in the San Francisco Bay Area and has called Honolulu, Hawaii home for the last 20 years. She works as the Community Engagement Coordinator at Life Foundation in Honolulu, where she plans and facilitates programs, retreats, events, and groups, designed to empower, educate, support, and cultivate leadership and advocacy amongst the HIV+ community across the state of Hawaii. She has been living with HIV since August of 2014. Keiva works tirelessly across the country focusing on the decriminalization of HIV, eliminating stigma amongst and against the HIV+ community and rejecting the marginalization of human rights for the Trans community, especially Trans Women of Color. She sits on the Positively Trans National Advisory Board and is a 2017 graduate of NMAC's Building Leader of Color – BLOC Program. At home, along with her partner Kevin, Keiva cares for her 16 year old daughter Maddisen and her 1 year old granddaughter Makayla. She is strongly connected to her Native Hawaiian heritage and is an award winning Hula dancer since the age of three.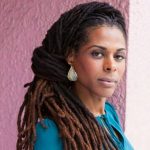 Bré Anne Campbell
Bré Anne Campbell is a black woman of trans experience from Detroit, Michigan. She is the co-director of Trans Sistas of Color Project- Detroit, the first trans lead organization in Michigan dedicated to uplifting and impacting the lives of trans women of color living in the state. Bré is also very active in national HIV work, serving on the board of the Positive Women's Network-USA and onto national advisory board of Positively Trans. She can be seen in the upcoming web series The Femme Queen Chronicles, a series written and produced by black trans women.
Ezak Amaviska Perez  
Ezak Amaviska Perez was born and raised in and around Los Angeles, CA. They are a Two Spirit, Hopi Native American and Latinx community organizer. They have been leading trainings locally in LA as well as nationally for the past 12+ years. He is currently the Organizational Director of Gender Justice LA (GJLA).  GJLA is a member-based, grassroots social justice organization for and led by gender non-conforming, gender fluid, two spirit, questioning, and trans people of color in LA. He is currently helping to create the first Indigenous Pride LA and was recently honored by the Sons & Brothers Portrait Series for Native American heritage month.  He's a part of a party collective called THroz, creating pop up fun-draiser parties in LA. Ezak believes that self-care & community care are critical and essential to be able to do this work for the long haul.  He loves spending time in nature and thrifting.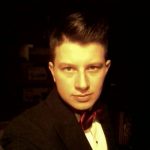 Shawn Reagor  
Shawn Reagor was born and raised in Montana. He started getting involved in advocacy work while studying Chemistry at Carroll College. Since then he has facilitated multiple trans and nonbinary support groups across the state, spoken at major conferences, testified on the state and municipal levels, and has been featured in articles and videos. Shawn is the director for the Montana Gender Alliance and works at the Montana Human Rights Network. He has worked on campaigns to prevent anti trans bathroom bills from passing in two states and which includes serving as the campaign chair in Montana. Shawn is especially devoted to providing support and building community for trans and nonbinary folks living in rural areas. He coauthored a journal article examining the effects of living in rural areas on TGNC people's wellness. In his free time, he enjoys camping with his wife, Kasandra, and cat, Copernicus.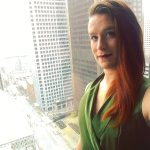 Isabel Sousa-Rodriguez  
Isabel Sousa-Rodriguez was born in Bogota, Colombia and moved to Miami with their family at the age of 6. They began community organizing against deportations and for immigration reform in 2007 and have since become the Membership and Organizing Director and the Florida Immigrant Coalition. Isabel has a Bachelor's in Sociology from the University of South Florida and as a graduate student at the City University of New York, they published academic articles detailing the effects of legal status and marginalization on undocumented mothers and on immigrant adolescents in the transition to adulthood. From 2015 through 2016, they were the state coordinator of New York's Mexican Initiative on Deferred Action. They also serve on the Board of Unite for a Fair Economy.
Everette R.H. Thompson
Everette Thompson has over 20 years of experience in community organizing, organizational development, and movement building.  He's a Southerner by birth and choice, and has dedicated his career to strengthening organizational infrastructure in the South. Currently he serves as an Organizer with the Interfaith Organizing Initiative–an initiative that focuses on building strategic denominational support for congregation-based organizing on a national, state and regional level.  Everette has a wide array of experiences serving different types and forms of organizations. Justice is his ministry and creating a welcoming table for everyone to dine in their divine ways is his call. Everette lives in East Point, GA with his greatest joy, Elijah, his sun and his much smarter wife Evelyn.
2017 Community Funding Panel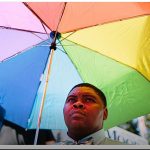 Quentin Bell 
We are so excited to welcome Que to the 2017 TJFP community grantmaking panel! Quentin "Que" Bell is a Black Trans activist, entrepreneur, and mentor born and raised in historic Selma, Alabama. Que received his Bachelor's degree from Alabama State University in Business Administration with an Entrepreneurial Concentration. In the fall, Que, will be attending Auburn University pursuing a Master's of Public Administration focusing on Non-Profit Management. While at ASU Que found a way to combine his entrepreneurial spirit with his passion for advocacy and founded The Knights & Orchids Society. TKO is a southern centered grassroots startup led by black, queer, transgender, and gender non-conforming people fighting at the intersections of racial and gender justice. Since 2012 Quentin's goal remains unchanged, to improve the quality of life within the LGBTQ+ community by creating safe spaces that empower, educate, and unite Trans, GNC, & Queer role models of color. Que has dedicated his adult life to actively serving in leadership positions to help advance the fight for LGBTQ equality and inclusion while increasing visibility for Trans men of color.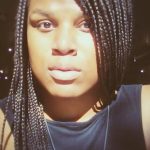 Wriply M. Bennet   
Wriply Marie Bennet is a painter and illustrator, born and raised in Ohio. She uses her art to uplift her sisters in the black lives/ black transgender lives movement. She works in ink, watercolor and other mediums, and her art comes from an untrained perspective. She never aspired to attend college to study art, and there are no degrees to speak of other than a high school diploma. Her art is proudly self-taught. Her organizing work started with the Trans Women of Color Coalition, and she has been an activist since Ferguson, where she was a freedom rider traveling to stand with the family and community of Mike Brown. Wriply's work expresses the power, strength, and resilience that trans women of color have to persevere, and the grace and beauty of her culture. Her work uplifts the young black trans women we've lost and continue to lose every year, and sheds light on the fact that there has been no national outcry. Wriply's art has been used in countless social justice flyers, and in November will be making its first film debut in MAJOR!, a documentary at the 2015 San Francisco Transgender Film Festival. Wriply is much more than a visual artist; she's also a singer/song writer, actor, screenplay writer, story teller, cartoonist, and fashion designer. She continues to work and fight for justice! For art will travel.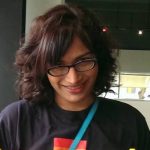 Nina Chaubal  
Nina Chaubal is a queer, South Asian trans woman who is the co-founder and Director of Operations of Trans Lifeline – the first national crisis hotline for transgender people by transgender people. Her work focuses on preventing suicide and building a more resilient trans community. An immigrant from India, Nina also works on issues facing trans immigrants. Prior to her work with Trans Lifeline, Nina was a software engineer on Google's Search team. As Trans Lifeline's resident geek she has used her technical and entrepreneurial skills to provide resources, build community and draw attention to issues faced by trans people. In whatever counts as her spare time, she enjoys playing with her dogs, building all kinds of things with her wife Greta, complaining about bad user interfaces and obsessing about dumplings.


Mattee Jim                                                                                                                                         Mattee Jim is of the Zuni People Clan and born for the Towering House People Clan, this is how she identifies herself as a Navajo person. Mattee currently works as a supervisor for HIV Prevention Programs for First Nations Community HealthSource in Albuquerque, NM. Mattee is also a board member for the Transgender Resource Center of New Mexico, and A member of the Southwest Indigenous Women's Coalition Native LGBTQ. Mattee has been Blessed to have many years of sobriety and also takes honor in being a mentor, advocate, role model, trainer, consultant, leader,  and a strong Native transgender woman.
Drew Jones                                                                                                                                  Drew is a white trans queer parent who started engaging in community advocacy work 15 years ago, starting with founding the first trans youth support group in Dallas. He received his BA in Anthropology with a minor in Ethnic Studies from the University of North Texas. At Gallaudet University he completed his MA in Deaf Cultural Studies with an award winning ASL based documentary made with a young Black Deaf trans girl about her experiences at her Deaf school in DC (A Brutal Awakening, 2007). After 8 years in DC and Philadelphia, sudden illness brought him back to Texas, where he is focusing on raising his young kids and supporting social justice work and community through Dharma teaching.
Cathy Kapua                                                                                                                              Cathy Kapua hails from O`ahu, Hawaii and has worked with the transgender community since 2003. Cathy started as a Peer Educator and Employment Specialist at a transgender social service organization called Kulia Na Mamo. She then moved on to become an HIV Prevention Specialist at the Life Foundation working with transgender women who engage in survival sex work. Cathy has since worked on several federally funded projects specific for the transgender community and has provided culturally competency trainings to medical service providers in an effort of raising awareness of the needs of the transgender community in Hawaii. Cathy is currently the Kuaana Project Coordinator at the Life Foundation offering a variety of social services to the Native Hawaiian, Asian, and Pacific Island transcommunity by utilizing peers to empower others within the transgender community. Being a role model for the young transgender community in Hawai`i drives Cathy's passion to continue her advocacy within the healthcare and social service fields. For more information on the Kuaana Project, please visit the website: www.kuaanaproject.org
2016 Community Funding Panel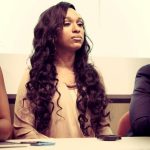 Elle Hearns  
Elle is a revolutionary organizer, freedom fighter and strategy expert. Elle has spent a lifetime committed to ensuring marginalized voices are centered and reflected in today's society. Elle is a highly noted public speaker, facilitator, trainer, and writer. She's well known for her work in mobilizing communities, rapid response, and campaign development. As an organizer Elle spearheaded notable grassroots efforts such as Trans Liberation Tuesday,and digital campaigns More Than Marriage, and Raise the Debate. She also served as a lead organizer of The Movement for Black Lives convening. Elle currently is a organizing coordinator for  Black Lives Matter where she's been a strategic partner since its organizational inception. She previously served as the Central Region Coordinator for the grassroots organization GetEQUAL and is the former creative director for TWOCC (Trans Women of Color Collective). Elle's experience has influenced the ways in which social justice movements are perceived today. Elle's writings have been featured in TruthOut, Huffington Post, and Ebony. Her remarkable work has been chronicled by several publications including Time, CNN, MTV, The New York Times, Alternet, Democracy Now, The Daily Dot,Jet magazine, Fusion, Essence Magazine, Telesur English and The Washington Post. Elle hails from Columbus, OH and currently lives in Washington D.C.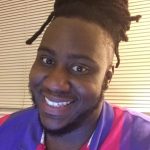 Asher Kolieboi                                                                                                                                   Asher hails from Saint Louis, Missouri, by way of Monrovia, Liberia. A longtime LGBTQ and racial justice community organizer, Asher currently serves as the Assistant University Chaplain at Johns Hopkins University.  In addition to his work as a minister, Asher has worked with the National LGBT Task Force, Planned Parenthood, the Center For Progressive Leadership, and the Trans 100. Asher co-organized the 2010 Soulforce Equality Ride, a two-month bus tour of young adults ages 18-28 who traveled to Christian colleges and universities to discuss the intersections of LGBTQ identities and faith. Later that year, he co-founded Legalize Trans, a trans affirming t-shirt company and social media campaign. In 2011 Asher launched (un)heard: Transmasculine People of Color Speak! An ethnographic audio-visual installation about the experiences of transmasculine people of color that debuted at Princeton University that year.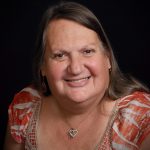 Stephanie Mott                                                                                                                    Stephanie is the Executive Director and President of Kansas Statewide Transgender Education Project (K-STEP) and the Founder/Director of the Transgender Faith Tour. She has been a columnist for Liberty Press and lgbtSr, and a volunteer blogger for Huffington Post. She has published more than 100 articles about being transgender. As the executive director of K-STEP, she has provided nearly 400 workshops and presentations related to gender identity in venues from college classes to mental health centers to jails and prisons. She is currently serving as the community liaison for transgender inmates with the Shawnee County (Kansas) Jail. Stephanie is also currently serving as the state vice-chair of Equality Kansas. In addition, she is a board member of the Topeka Human Relations Commission, the Topeka Chief of Police Advisory Board, Topeka Pride, and Capital City Equality Center, as well as serving on the advisory board for the Beacon Youth Group. Her awards include the Pioneer Woman from the University of Kansas Emily Taylor Center for Women, and Gender Equity, the Kansas Stonewall Marsha P. Johnson Award for Exceptional Activism, and the Donna Love Award for Outstanding Social Work Student from Washburn University.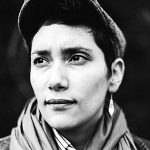 Fabian Romero                                                                                                                                  Fabian is a Queer Indigenous writer, performance artist, and activist. They co-founded and participated in several writing and performance groups including Hijas de Su Madre, Las Mamalogues and Mixed Messages: Stories by People of Color. Their sincere writing stems from their intersections of privileges and marginalizations. You can read their work in several zines and publications including Troubling the Line: Trans and Genderqueer Poetry and Poetics, Untangling the Knot: Queer Voices on Marriage, Relationships & Identity, Queer and Trans Artists of Color: Stories of Some of our Lives and in Writing the Walls Down: A Convergence of LGBTQ Voices. Fabian was born in Michoacán, Mexico and came to North America when they were seven years old. Since 2007 they have performed and facilitated workshops throughout North America.  They have a BA with a focus in Social Justice Writing and Education and will be pursuing a higher ed degree, TBD. Find more of their work at fabianromero.com.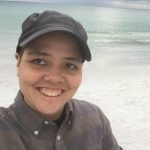 Luce Capco Lincoln                                                                                                                         Luce is a trans, non-binary, queer Filipino filmmaker, media educator and organizer committed to using media to fight for social justice. Originally from Gainesville, FL, currently living in Brooklyn. He works as Program Director at Global Action Project, where media is used as tool to build leadership, relationships and political power for Trans, Lesbian, Gay, Bisexual, Queer and Immigrant youth of color in New York City. In addition, over the last decade he has taken hours and hours of video footage of meetings, rallies and actions in attempt to document radical Queer movement history supporting organizations such as Southerners On New Ground and Audre Lorde Project. In his spare time, Luce likes to make documentaries, experience art and dance with friends.
2015 Community Funding Panel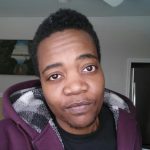 M'Bwende Anderson is obsessed with flipping experiences of poverty, sexism, racism, transphobia, and heteronormativity into creative genius, community building, and positive action. An organizer/activist with various non-profit, NGO and government agencies, their contributions have centered a mix of colored and queer for the past 20 years. Currently a BFA Printmedia candidate at Western Michigan University, their work examines institutional impact and survival as a black, queer, masculine-born-female, parent.
In their current artistic practice they state: "Surviving state violence forces one to be creative. Survivors create language, ways of being, strategic interventions, and stealth actions in order to survive state violence. These inform how we traverse our own narratives—those found in the creases, folds and margins of our 'otherness'. They help us navigate the sting of punitive environments and systems which we navigate daily. My work illuminates resistance in the crucible of these dangerous environments, systems, geographies and cultures.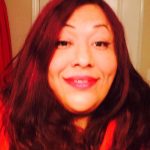 Ruby Corado was born in San Salvador, El Salvador. She fled a civil war when she was 16 years old. Now 45 years old, she has lived in Washington, D.C. for the past 30 years where she has devoted the last 20 as an advocate for the inclusion of Transgender, Gender Queer, and Gender Non-Conforming Gay, Lesbian, and Bisexual people in main stream society.
She is a self-made tireless advocate and leader for social justice, and her hard work has helped gain legal protections for the communities she serves in Washington, DC. She has fought for LGBT Human Rights, Transgender Liberation, Immigration Equality, Access to Health Care, Hate Crimes/violence, and many other disparities and issues facing the communities that she represents.
Ruby's work has been featured by Newsweek Magazine, The Washington Post, The Washington Blade, The Metro Weekly Magazine, The Washington City Paper, The Washington Times, and The Advocate, and by News Channels 4, 5, 7, 9, NBC Latino, Univision DC, CBS Radio, Pacifica Radio, and National Public Radio among other media channels. Her awards include: The Capital Pride Heroes (2005); Metro Weekly Trans America (2006); Latino LGBT History Project Heroes Exhibit (2007); Latino Voice's 25 Most Influential Latino LGBT Actvists (2009); Stein Democrats Heil-Balin Community Service Award (2011); Capital Pride Engendered Spirit Awards (2011); Gay and Lesbians Activists Alliance GLLA Distinguished Service Award (2012); African American Prism Awards' Activist Of The Year (2012); XQSi Magazine's Ten LGBTQ Latin@s That Make us Proud  (2012); The DC Center Community Center Service Award (2013); Gays And Lesbians Opposing Violence Community Service Award (2013); Sheroes Award (2013); DC Chamber Of Commerce Community Service Award (2014); Gay and Lesbian Lawyers Association Community Service Award (2014).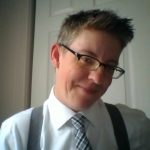 Colin Kennedy Donovan is a white queer disabled transfag living in Seattle. He is passionate about many things including disability justice, trans activism, speculative fiction, musical theater, and meatball subs. A community activist, writer, poet, and performer for over twenty years, Colin currently works to infuse intersectional transformative politics into the support of students with disabilities in higher education.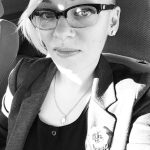 Mel Goodwin is originally from Las Vegas, Nevada, then moved to rural North Carolina in June 2014 to live with their partner, a black transmasculine revolutionary. They are a first year law student at North Carolina Central University, a Historically Black University in Durham, North Carolina. Their goal, if they complete law school, is to be a lawyer for the revolution, using their privilege in service to and in solidarity with transgender and queer people of color. Prior to moving to the South, Mel spent ten years working within the non-profit industrial complex, more than half of that time at a predominantly white, gay, non-transgender organization where they generally raised hell by encouraging the politicization of trans and queer youth and unapologetically advocating for, co-creating, and growing transgender programs and services, including one of the first multi-stall gender neutral bathrooms in Southern Nevada. Mel is also a co-founder of Gender Justice Nevada.
As they approach their 30th birthday and reflect on the many transformative changes that have occurred in their life over the past year, Mel's deepest desire is to learn how to live interdependently, build authentic, sustainable relationships, and be an accountable community member through healing their own history of trauma and abuse, engaging in liberation work that centers the leadership of trans and queer people of color, and developing spiritual practices.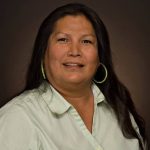 Trudie Jackson is an enrolled tribal member of Navajo Nation from Teec Nos Pos, Arizona. Her Clans are Bitter Water Clan born for the Leaf Clan. The Mexican Clan are her paternal clan and Yucca Fruit-Strung-Out-In-A-Line Clan are her maternal clan.
Trudie strongly advocates on behalf of American Indian LGBTQ Two Spirited members. She is a non-traditional student at Arizona State University (ASU) pursuing double undergraduate degrees in Public Service Public Policy and American Indian Studies with an anticipated graduation of August 2015. She is actively involved in ASU Rainbow Coalition as an e-board member and Director of Advocacy, a member of the Native American Student Organization, and a member of ASU TRiO Downtown Campus.
Some of her other work and awards include: Chair of the Transgender Leadership Exchange Cohort under the The National LGBTQ Task Force (2010-14); Southwest American Indian Rainbow Gathering (2014); Clinton Global Initiative University representing ASU; 2014 Equality Arizona Skip Schrader Spirit of Activism Award (2013); TRANS 100 (2013); Echo Magazine's Women of the Year (2013); Phoenix Pride's Dan Galloway Scholarship (2012); Member of the Board of Directors and Chair of the Diversity Committee for One Voice LGBT Community Center in Phoenix, AZ (2012); Phoenix Indian Center's Outstanding American Indian College Student of the Year (2011-14); Steering Committee member for The Network for LGBT Health Equity (2011); Udall Scholar by Udall Foundation (2010); invited speaker at University of Arizona (2009); invited speaker at Northern Michigan University (2008); Red Ribbon Award by National Native American AIDS Prevention (2006); LeaderShape representing Phoenix College; Chair for Arizona American Indian HIV/AIDS Task Force (2004, 2009).
Marin Watts is a queer trans Filipino-American videographer, artist, and media educator living and working in East Harlem, NY. Culturally rooted in the American South, with family ties to the Philippines, he uses video, photography, and textiles to explore the intersections of culture, gender, and ethnicity within his artistic practice. His work has been exhibited in Atlanta, San Francisco, and New York as well as internationally in the UK.
In addition to his artistic work he is a tireless advocate for social justice, with a particular emphasis on media education and lesbian, gay, bisexual, trans, and gender non-conforming communities. He's spent the last decade working with homeless populations, and providing arts and media education and support to LGBTQ youth. As an educator, he focuses on LGBTQ youth programming and media education. He believes art and media can have tremendous transformative effects on how youth view and value themselves, and that it is critical that young people see themselves reflected in the media. He's committed to helping young people find their voice, harness their stories, and change the landscape of queer media.
2014 Community Funding Panel
Cecilia Chung, Senior Strategist of the Transgender Law Center, is nationally recognized as a civil rights leader, advocating for HIV/AIDS awareness and care, LGBT equality, and social justice. She was the architect of the Transgender Economic Empowerment Initiative in San Francisco. Cecilia is currently a member of the San Francisco Health Commission and the Presidential Advisory Council on HIV/AIDS, is the President of the US People Living with HIV Caucus as well as board member of the Global Network of People Living with HIV. An immigrant from Hong Kong, Cecilia has lived in San Francisco for over 20 years where she has worked locally and internationally to advance equality and justice.
English Fields was born and raised in Corinth, MS. She is an activist, Black History Scholar, Historically Black College and University supporter, Helping Others Pursue Education (HOPE) Dealer supporter, Southerners On New Ground (SONG) member, and the first Brown Boi from the state of Mississippi (7th cohort). She had the honor of being the leader of the first openly gay group in the NAACP Alcorn County Branch sponsored parade the summer of 2013, as well as featured in Christian Hendricks' South of the Ohio. Currently she is sharing her story of growing up in Mississippi being openly gay through public speaking events, and has teamed up with a friend to create the It's Different Project to help people in the community. Her future will include finishing her degree in History at Jackson State University while continuing to bring awareness to the LGBTQ community and what it's all about, especially at historically black colleges and universities.
Andrea Jenkins is a Poet and Writer living and working in the Twin Cities. She is currently employed by the Minneapolis City Council as a Senior Policy Aide. As an African American, Out Transgender Woman she has faced her share of significant challenges, however she continues to move on with grace, dignity and pride. Andrea has worked on several causes to improve the the lives of young TG Women of Color, to help them realize that sex-work is not the only occupation they have to rely on. She was the Program Director for the All Gender Health Seminars hosted by the Program in Human Sexuality at the University of Minnesota, and serves on the board of Out Front, MN. Nationally, she was grant panelist for the Out Fund at the Funding Exchange in New York City, and she served as a consultant for the first ever Transgender Consultation at the Centers For Disease Control in 2005. Andrea's work work has appeared in several publications, journals and websites, including The International Journal of Transgenderism. She has performed with Leslie Feinberg, Kate Bornstien and Minnie Bruce Pratt to name a few. Andrea has a B.A. in Human Services, a M.S. in Community Economic Development and an MFA in Creative Writing at Hamline University.
Sebastian Margaret is a disability justice community educator and a disabled Trans* queer immigrant who is kept deliciously exhausted parenting a pair of gorgeous kids. Not formally educated and richly informed by a working /welfare class perspective, Sebastian roots his capacity building work in racial, economic, gender, sexuality, immigration justice and sovereignty struggles. She is committed to building self-determination, inclusion, leadership development and vibrancy within disability communities and is a co-founder of the Disability Justice Collective. Sebastian seeks to insert disability justice into the progressive left, progressive multi-issue politics into the disability community, and is passionate about the validity and glory of imperfect bodies and minds. Stubbornly invested in "the price of bread and rice" politics, Sebastian values community organizing that centers the leadership and perspectives of our people still excluded, alienated or forgotten from political spaces. You can often find Sebastian clutching close a good cup of tea, while responding to perpetual questions about their assistance dog by inventing random and occasionally obscene names for them as deliberate political strategy and act of self-preservation.
Peter Dakota Molof (Oglala Lakota) is a community organizer and actor, living in Portland, Oregon where he was born. He is queer, trans, Two Spirit, mixed-race, Jewish, femme, and lives with Obsessive Compulsive Disorder. His organizational home since 2010 is Basic Rights Oregon, where he has done work in their Racial Justice and Alliance Building Program, Marriage Program, and now Trans Justice Program. He is most passionate about his work building community with other Two Spirit people. In 2012, he helped create the fourth installment in a series of 4 videos uplifting the voices of LGBTQ People of color which was dedicated to Two Spirit families. Prior to his work with Basic Rights Oregon, he organized students at Portland State University through their Queer Resource Center as the Trans* and Interpersonal Violence Coordinator. Peter's lifelong love is theater and acting, which was his profession before publicly coming out as trans in 2010. In 2012, he organized the first of its kind "More Than Two Monologues," a series of monologues written and performed by transgender, genderqueer, and gender non-conforming students at Portland State University. These days, Peter's performance art has taken him into the realm of exploring bodies, sexuality and desire by performing queer burlesque with other trans* people of color. Peter's a Taurus through and through, except for his Venus which is in Gemini.
Elissa Marcelle is a fat, queer, disabled, genderfluid Mama Bear with a passion for food and public speaking hailing from the Green Mountain state. A former youth member of Outright Vermont and a proud community activist, Elissa is focused on expanding education around the trans community and body positivity in rural areas and in society as a whole. She's an active blogger, a proud partner, and a fighter who never backs down from doing what is right!
2013 Community Funding Panel
Kay Ulanday Barrett, is a Campus Pride 2009 Hot List artist, a poet, performer, educator, and martial artist navigating life as a disabled pin@y-amerikan transgender queer in the U.S. with struggle, resistance, and laughter. Based in NY/NJ, K. has featured in colleges and stages internationally; Musee Pour Rire in Montreal, The Brooklyn Museum to The Loft in Minneapolis, K's bold work continues to excite and challenge audiences. K. has facilitated workshops, presented keynotes, and contributed to panels for NQAPIA, Philly Trans Health Conference, The Audre Lorde Project, FIERCE, Res Artis and is a proud member of The Brown Boi Project. Honors include: Chicago's LGBTQ 30 under 30 awards, Finalist for The Gwendolyn Brooks Open-Mic Award, Windy City Times Pride Literary Poetry Prize, and contributions in Kicked Out Anthology, Windy City Queer, Filipino American Psychology. K. turns art into action, dedicated to LGBTQ, API, youth communities and remixing recipes. See K. online at: recipesforthepeople.com and on twitter @kulandaybarrett.
Lara Brooks, 32, is the Director of the Broadway Youth Center (BYC) and has worked with street-based and homeless youth, survivors of violence, and queer and trans youth for more than a decade. Paying special attention to the intersection of trauma, harm reduction, oppression and resilience, Brooks trains locally and nationally on issues related to queer intimate partner and sexual violence; harm reduction; alternatives to policing; and community accountability/transformative justice. As a former board member for the Young Women's Empowerment Project, Lara continues to support as adult ally and official Van Dad. Brooks is currently on the Community Advisory Counsel for Sage Community Health Collective, a Chicago-based healing justice worker collective that offers sliding scale alternative health care. A libr@-scorpio cusp who uses ladyboy pronouns, Lara appreciates presentation handouts, a good pair of yellow pants, and gluten-free vanilla cupcakes.
Cheryl Courtney-Evans, a native of Kansas City, Missouri, came to Atlanta in 1979. Through years of hardship while here (although she came with some college education and nine years of administrative job experience), she found a place with LaGender, Inc. an Atlanta transgender support group, where she received certification as a transgender peer counselor through the United States Conference of Mayors grant program. Convinced there was another, better way to serve the transgender community, she joined the staff of Aniz, Inc. and through this agency was able to co-found TILTT, Inc. (Transgender Individuals Living Their  Truth, Inc.) with Minister Lisa Newson to facilitate this, becoming the first transgender support and advocacy organization in Atlanta to serve both transgender men and women.
Since its inception on September 27, 2007, TILTT achieved incorporation, becoming TILTT, Inc., and has strived to assist transgender individuals in navigating the community at large, addressing those issues that would help them to more fully integrate into that community. TILTT, Inc. has served over 300 transgender individuals, providing moral support and general trans-advocacy. In April, 2009, Ms. Courtney-Evans participated with over 200 transgender individuals, sponsored by the National Center for Transgender Equality (NCTE), in Lobby Days on Capital Hill in Washington, D.C. to lobby Congress members for passage of the Mathew Shepard/James Byrd, Jr. Hate Crimes Prevention Act with gender identity included as one of the protected groups, as well as the Employment Non-Discrimination Act (ENDA). (She was gratified to learn of passage of the former in the House the day following their visit to "The Hill", feeling their voices had made some impact. The Hate Crimes bill was consequently passed by the Senate and signed by President Obama in October, 2010.)
In addition to her duties with  TILTT, Inc., Cheryl now facilitates workshops and sensitivity [awareness] trainings, her most notable being with the Audre Lorde Leadership Conference (ZAMI, July, 2009), at the University of Georgia, Athens (March, 2011), where she presented "The Black Transgender Experience in America" (both venues) and AID Atlanta (November, 2011) for its staff. She is the winner of the TransFaith In Color/Freedom Center for Social Justice Conference "Pioneer Award" for 'years of courageous work toward transgender rights and empowerment', in Charlotte, North Carolina. She is a constant supporter of human rights issues, with a focus on the transgender community in this respect.
Jordan T. Garcia, 32, is the Immigrant Ally Organizing Director for Coloradans For Immigrant Rights, a project of the American Friends Service Committee. He serves on the board of directors for the Grassroots Institute for Fundraising Training and contributes to the LUZ Reproductive Justice Think Tank. He believes that community organizing for systemic change can and will lead us to liberation. Jordan uses an anti-oppression lens to do leadership development in our movements for justice. Jordan was born in San Antonio, TX, grew up in Kansas City, KS and moved to Colorado in 1998. He graduated from Colorado College in 2002 with a B.A. in International Political Economy with an emphasis on Urban Studies.  A sensitive Cancer, Jordan enjoys cooking with friends, riding his bike, planning for the post revolution industrial collapse and hopes to one day become a better bee farmer.
Lil' Snoopy Fujikawa is a Seattle-based, gender-fabulous, mixed-race musician & activist. LS became politicized in Southern California through anti-violence movements (specifically movements to end sexual assault & intimate partner violence) and late-90s punk. Since moving to Seattle in 2005, LS has been blessed to be included in fabulous Asian Pacific Islander, Queer People of Color, activist and artist communities. She currently organizes with a collective of nikkei* folks called Tadaima, plays music in an intentionally People Of Color dance-punk band called My Parade, and works as a Participation Coordinator at an all-ages music and arts non-profit. She also facilitates workshops on Transformative Justice, alternatives to police and the criminal legal system, and accountability for people who have caused harm. Lil' Snoopy is so incredibly excited to be a part of this panel! *("Nikkei" means people of Japanese decent)
Bamby Salcedo is a Mexican native trans woman. She is the HIV Prevention Services Project Coordinator with Children's Hospital Los Angeles. Bamby is the founder and President of the Trans-Latin@ Coalition, a National Advocacy Organization to address the needs of trans Latina Immigrant Women residing in The United States. Ms. Salcedo is a very proud Latina trans woman who is recognized nationwide for her advocacy work related to trans issues. She has served in various planning groups and organizations such as the CHPG (California HIV Planning Group) in which she chaired the transgender-working group. She is also the former Co-Chair for the Transgender Task Force with the Prevention Planning Committee of Los Angeles County, served at The Center of Excellence for Transgender Health in San Francisco, and is a member of the National Latino AIDS Action Network (NLAAN). Bamby is also an active member of the Transgender Service Provider Network of Los Angeles and a board member for the National Latino LGBT Civil Rights Organization Unid@s. Bamby is currently working with The Pan American Health Organization (PAHO) developing a blue print on how to provide competent health care services for trans people in Latin America and The Caribbean.
One of Bamby's accomplishments is producing the very first trans youth calendar called Angels of Change, in which Bamby has been able to give trans youth a positive image within a media outlet. Bamby is also a great speaker and facilitator; she has spoken at various national conferences including The United Conference on AIDS where she has been asked to be a open plenary speaker in 2009 and in 2012. Bamby has also been recognized for her great work in different occasions; in 2006 she was recognized with the Sol award from the National Latino AIDS Awareness Day of Los Angeles, in 2009 she was recognized with the Icon award from The TransUnity Pride of Los Angeles, in 2010 she was recognized by The Christopher Street West, Producers of L A Pride, with the Connie Norman Leadership Award for her leadership and work with trans communities, in 2011 she was awarded the Sheila J Kuehl Trailblazer Award from the Stone Wall Democratic Club, in 2012 she was awarded The City of West Hollywood Women in Leadership Award and the Good Neighbor Award By State Farm Insurance and The Gay and Lesbian Center of Los Angeles.